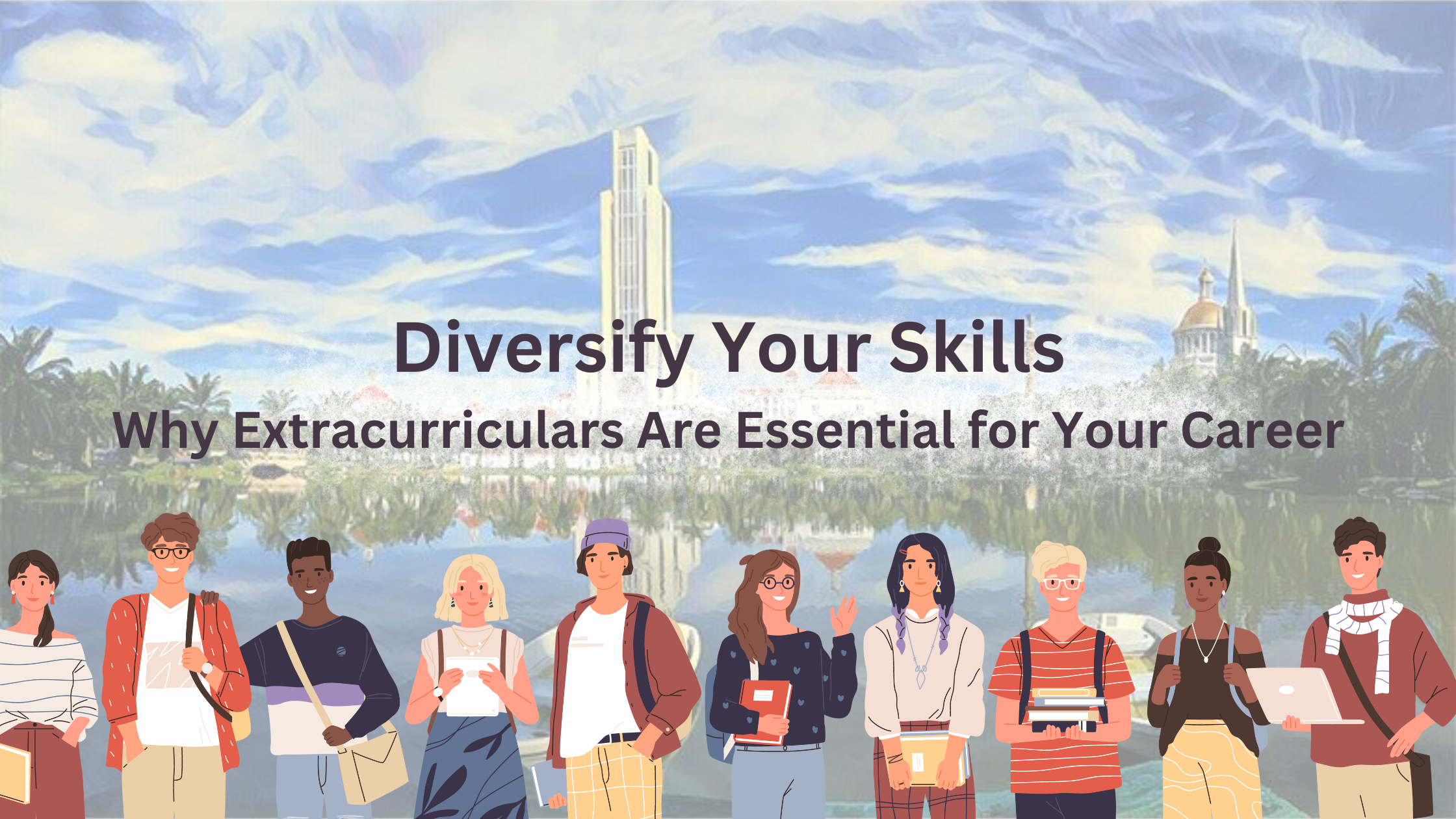 Diversify Your Skills: Why Extracurriculars Are Essential for Your Career
Introduction
The COVID-19 outbreak led to a temporary shutdown of my university and as an online student, I felt like I was missing typical university experiences. With half of my time in university already passed, I realized that my chance to gain experiences and memories as an undergrad was almost gone and that made me turn toward extracurricular activities.
AU camp
As soon as the reopening of on-campus study was official, I signed up to join the biggest event of Assumption University: the AU camp. AU camp is a day camp where juniors and seniors prepare activities and shows to welcome freshmen to the university. For me, I think it's the event that best fits with the concept of "being a part of Assumption University's community." Since the event includes almost every faculty and student activity unit, it's the perfect place to meet new friends, seniors, juniors from other majors, or even from other faculties, as well as to get to know freshmen on the event day.
Although it takes plenty of time and energy for preparation to make the event a success, the memories and bonds created during the event are priceless.
Student Committee
Being a student committee allowed me to try many new things that I never thought I would get a chance to do before, such as holding the first orientation, gathering day event, selling T-shirts, etc. These experiences taught me a range of practical skills, from preparing the proposal document and recording financial transactions to problem solving skills. Additionally, the most important skill that I've learned is interpersonal skills and how to work as a team.
Joining a student committee is an excellent way to those who seek to gain work experience before going for an internship or getting a real job. Training and support, known as Training and Forming Camp, are often provided, so don't worry if you have zero experience. Go for it!
Business Case Competition
I owe it to my lecturer who encouraged me to join in the business case competition, an experience that proved to be life changing. I never imagined the impact it would have on me.
As I later discovered, there are many available competitions for university students to participate in, such as the CFA Research Challenge, L'Oreal Brandstorm, HSBC Business Case Competition Thailand, and more. My friends and I decided to join the GSB Business Case Challenge 2022, which was being held for the first time. We submitted a short clip and PowerPoint slide deck proposing a solution to the challenge. Our team was chosen as one of the 20 finalists to proceed to the semi-finals, where we had to pitch our ideas to the judges in person.
Before the pitch, an online workshop was provided to get us ready for the pitching. Eventually, we made it to the final round and participated in the boost camp where mentors helped us refine our ideas. An experienced mentor was assign to coach each team. Although we didn't make it to the top 5, our team was chosen as one of the 10 finalists. More importantly, we gained invaluable knowledge, skills, and experiences throughout the competition. Participating in a business case competition not only improves your knowledge and skills, but also enhances your resume and overall profile.
Conclusion
As university students, studying hard and getting good grades is one thing, but gaining experiences through joining extracurricular activities is also crucial to fully experience and make the most of university life.
Tanaree Thirapanyalert