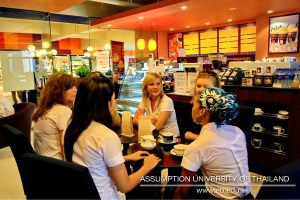 Three establishments at the Suvarnabhumi Campus offer on-campus dining: the Cathedral of Learning, the AU Mall, and the Cafeteria. Restaurants at the Cathedral of Learning including S&P, the Deli House, True Coffee, Subways offer meals on Monday to Friday from 8.30 to 16.00. The AU Mall is located closed to the AU Residence Halls. Its restaurants offer a variety of ethic foods including Chinese, Taiwanese, Thai, and Korean during weekdays and weekend. The Cafeteria is located next to the AU Mall, offering cafeteria-style food during weekdays from 8.00 to 16.00.

Students can also purchase sandwiches or lunch box at the kiosk, first floor of MSM Building. In addition, there are a number of franchised and local restaurants within the 5 radius of the University including MK Restaurant, Yayoi, the Pizza Company and the Four Seasons.
Transportation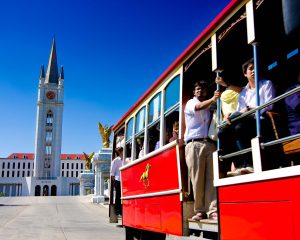 The Suvarnabhumi Campus, where most undergraduate courses are offered, is located off Bangna-Trad Road, Km 26. It is accessible from Bangkok downtown by government-licensed shuttles on weekdays.  Taxi service also operates frequently every day within the 5 km radius of the Suvarnabhumi Campus. The University also runs coaches between the Hua Mak and the Suvarnabhumi Campus on weekdays.
Club & Activities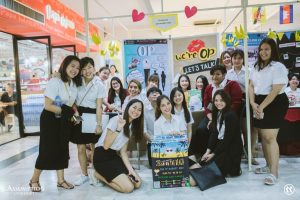 There is an array of student clubs and associations on campus, that offer extracurricular activities in a variety of focuses, such as arts, community services, governance, hobbies, and sports.
Arts and Culture: Thai Dance, Thai Music, Thai Culture (Rangsanthai), Chorus, Music, Dance, Christian, Catholic, Meditation (DMED), Arts Performance and Personality (AP)
Sports: Flag Football, Soccer, Karate-Do, Shooting, Taekwondo
Social Responsibility: Dog Lovers, Preservers Club, Rotaract, Songthang, Kabuanboon AU
Academic: Assumption Entrepreneur Organization (AEO), Debate Club, Peer Counselor Club, Oratory and Personality (OP), AIESEC, Tour Guide, Arcadia English Club, Toastmasters Club
Hobbies: Card Games, Logic Games, Fitness, Photo, Airsoft Club
International Students: AU Indian Club, AU Korean Club
As Assumption University houses students from more than 90 countries, these clubs and activities give students opportunities outside the classroom to establish new friendships, acquire new skills and help learn about themselves, in addition to being fun.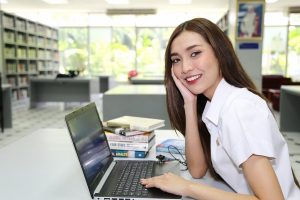 Both Hua Mak and Suvarnabhumi campuses maintain a large library with a combined total of over 500,000 volumes. The Library also subscribes to about 1,700 journals and periodicals. In addition to the study facilities provided for students and instructors in the libraries, there are reading areas in various other locations. These include the Catholic Education Council Library, the Catholic Library, the graduate student lounge, the Guidance and Counseling Library, the Faculty Lounge and the International Center.
The library on the Suvarnabhumi Campus campus can be found on the second floor of the CL building, while the library on the Hua Mak Campus can be found on the ground floor of St. Gabriel's Hall.