MSME has a number of student support centers, catering to the individual needs of students in different stages of their study. These centers maximize the university experiences of our students, so they can successfully integrate into the campus in their freshman year, strive and prosper in their academic and social life throughout their study on campus, and materialize their full potential after graduation.
Psychological Counseling Center assists students' individual, social and academic development. Counselors are available to discuss concerns students may have in their academic and social life.

Individual counseling includes issues such as anxiety, depression, stress, academic difficulties, relational problems, dilemmas and difficult decision. The center also organizes group activities, training programs and seminars for the personality development of the students.

Appointments should be made in advance via email (counseling@msme.au.edu) or phone (086 644 9582) or (087 985 5075) and appointments scheduled in advance are 30-minute meetings.
International Student Advising
Advisors assist international students in supplying updated academic information and rules, as well as providing advice to issues, such as career and further study choices. The center also regularly schedules review sessions of some business core courses before midterm and final exams and provides tutorials in English, and Chinese.

To integrate international students into the campus and immerse them in the Thai culture, the center works closely with several MSME ethnic student groups to arrange festivities, and Thai art and culture field trips.

The center is located at MSM 205.
Monday from 9:00 to 17:00
Wednesday from 9:00 to 17:00
Thursday from 9:00 to 17:00
Career Training and Development
Career Training and Development Center provides the learning and professional development services to MSME undergraduate and graduate students, and prepare them to be a contributing member of any organization and industry they join after campus. The center keeps up-to-date information about the job market, and organizes various training courses, ranging from how to write an effective resume and cover letter, makeup tutorials for young females, and the essential business etiquette. Counselors also help sharpen interviewing skills and arrange mock interviews upon request. To assist our graduate degree students, the center also regularly hosts workshops on research methodologies and techniques.

On a first-come, first-served basis, walk-in (MSM 3rd floor) appointments are 15-minute long. One can also make an appointment in advance via email (jirayutpmt@msme.au.edu) and appointments scheduled in advance are 30-minute long.
Student Development Center
Getting involved in activities outside the classroom can give students new perspectives and skills, and more importantly, can be fun.
Counselors are dedicated to helping students achieve their personal, academic, and professional goals, and to enrich their lives on campus. The center also coordinates with external organizations (businesses, government agencies, or other universities) to prepare students to participate in business competitions.

In addition, the center arranges MSME's student-centric projects such as MSME First Orientation and MSME Week. The center also facilitates MSME students to participate in university-wide activities, for example, AU Open House, commencement ceremony, and several annual festivals.

On a first-come, first-served basis, walk-in (MSM 204) appointments are 15-minute meetings. One can also make an appointment with the director of the center, A. Anuparb Siripat in advance at anuparbsir@msme.au.edu.
Assumption University provides health services on both Campuses. Students are responsible for making arrangements for their own health care except in case of emergency. Registered nurses are available for emergencies, medical counseling.Students, faculty and staff members with medical problems are encouraged to keep their files active at the Health Center regarding the nature of their problems so that appropriate action can be taken in the event of an emergency.

Hua Mak Campus
Location: M Bldg. 2 nd floor
Contact: (66) 0-2300-4543-62 ext. 3504
Service Hours:Mon. – Fri. (8.00 a.m. – 4.30 p.m.)

Suvarnabhumi Campus
Location: Queen of Sheba, 2 nd Floor
Contact: (66) 0-2723-6296
Service Hours: Mon. – Fri. (8.00 a.m. – 4.30 p.m.)
Information Technology Services
The Network, which spans across the Campus, is secure and reliable. The fast Ethernet Links and fiber optic cables allow students to cross geographical links in seconds. Voice and data communication between Hua Mak and Suvarnabhumi Campuses is available all day. The redundant gateways to the internet provide fault tolerance and reliability in case of Network Failures. Students are not limited to using the Network just from the Campus.


Hua Mak Campus
Location: E Bldg. 6 th floor
Contact:(66) 0-2300-4543-62 ext. 3333
Service Hours: Mon. – Fri. (8.00 a.m. – 4.30 p.m.)

Suvarnbhumi Campus
Location: SCIT Bldg. 3 rd floor
Contact: (66) 0-2723-2821, 0-2723-2833, 0-2723-2861
Service Hours: Mon. – Fri. (8.30 a.m. – 4.30 p.m.)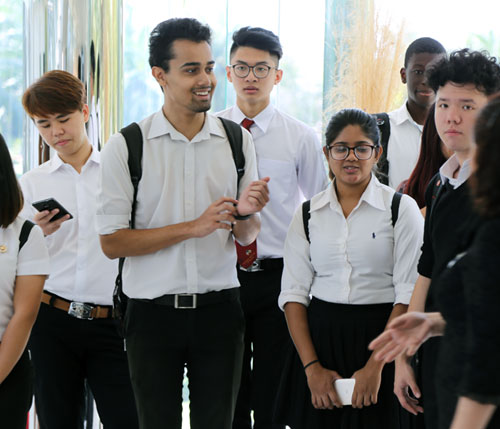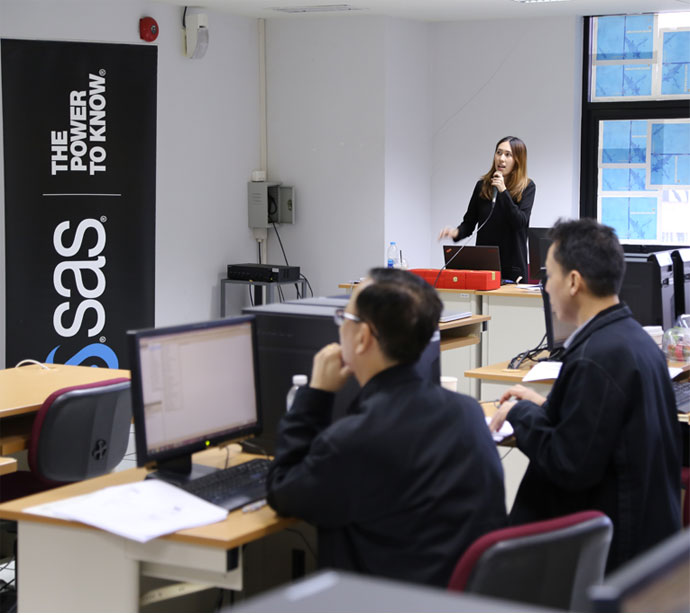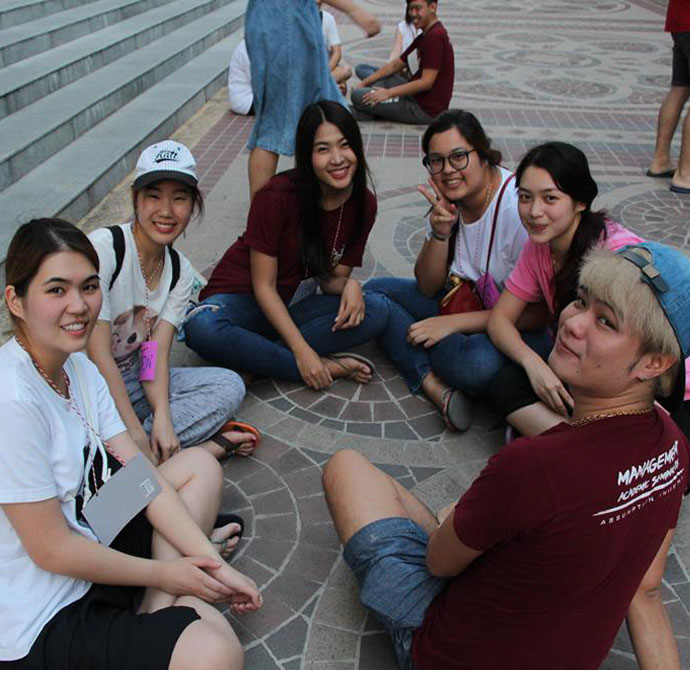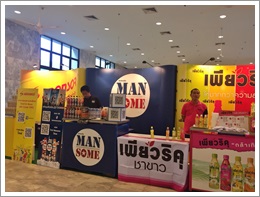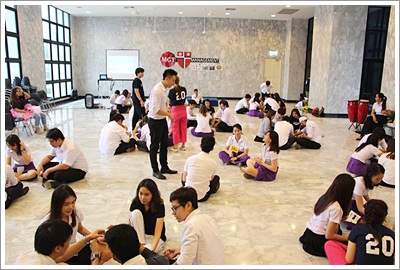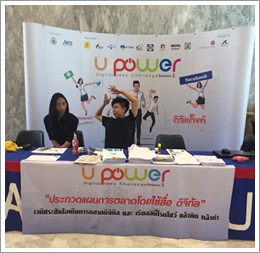 Campus Ministry, Chapel and Religious Center
The Campus Ministry is designed for the Catholic community and makes use of a spacious and beautiful Chapel where the Religious Center is a multi religion house of prayer, meditation, congregation, preaching, and for soul-searching pursuit of the true source of all knowledge and life. Space is provided for each community applying to establish a house of meditation and prayer.
Chapel of the Annunciation, Huamak Campus
Assumption Hall (A Bldg.)
Sunday Mass: 08.30 a.m. (Thai) : 10.00 a.m. (English)
Daily Mass: Monday to Friday at 5.00 p.m. (English)
***Saturday at 5.00 p.m. Anticipated Mass (English)***Holy Mass on First Saturday of the Month: 9.30 a.m.(English)
Contact:(66) 0-2300-4543-62 ext. 1302

Saint Louis Marie De Montfort Chapel, Suvarnabhumi Campus
(Behind the John Paul Conference XXIII)

Sunday Mass: 5.00 p.m. (English)
Contact: (66) 0-2300-4543-62 ext. 1302