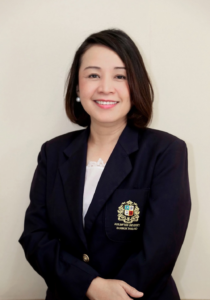 Uree Cheasakul is an assistant professor of management. She joined the School in 1993 and later served as the chairperson of the Department of Management until 2015. She headed various impactful consulting and community service projects for the School such as the Siriraj Piyamaharajkarun Hospital Project and the Ob-oon Project.
She has been appointed as the dean of MSME Business School since 2014. Under her leadership, the School is strengthening its education quality towards international standards, particularly pursuing the Association to Advance Collegiate Schools of Business (AACSB) accreditation.
She has also served as national expert panelist on EdPEx.
---
Dean's Message
Five decades is not a short time, Martin de Tours School of Management and Economics (MSME Business School) has a proud history of 49 years when Assumption University started as the first International University in Thailand. We continue our journey relentlessly to be a distinguished business school in nurturing leaders to face new challenges and grab opportunities. The campus provides the students with a rich multi-cultural environment with international students from over 80 countries and faculty members from 40 countries. The students are exposed to the diversity and top-notch learning environment- a truly congenial environment to develop a global mindset and prepare them to adapt to the changing business environment.
The School extends the commitment in instilling entrepreneurial spirits and business skills. The strong industry network and business incubator for start-up opportunities provides our students a clear edge in the business world. We pride ourselves as one among the top business schools in Thailand providing: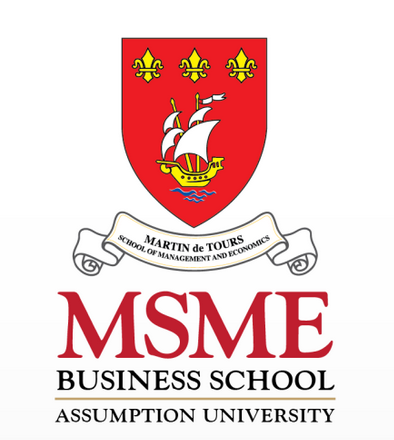 Diversified business programs covering all business disciplines, where students develop well-rounded business skills.
Experiential learning with business exposure where they meet with the industry experts and have an unique opportunity to learn and practice at business sites.
Academic excellence and practical business knowledge that ensure our graduates good job opportunities, employability and admissions to world-class universities.
We shall extend our continued commitment and support to provide excellence in creating quality graduates who make a positive impact on the society. Our website will take you for a journey where you can experience the various business programs, campus life, practical experiences and have a feel of being in the campus.
We welcome you to the Martin de Tours School of Management and Economics and look forward to providing you a stimulating learning experience.