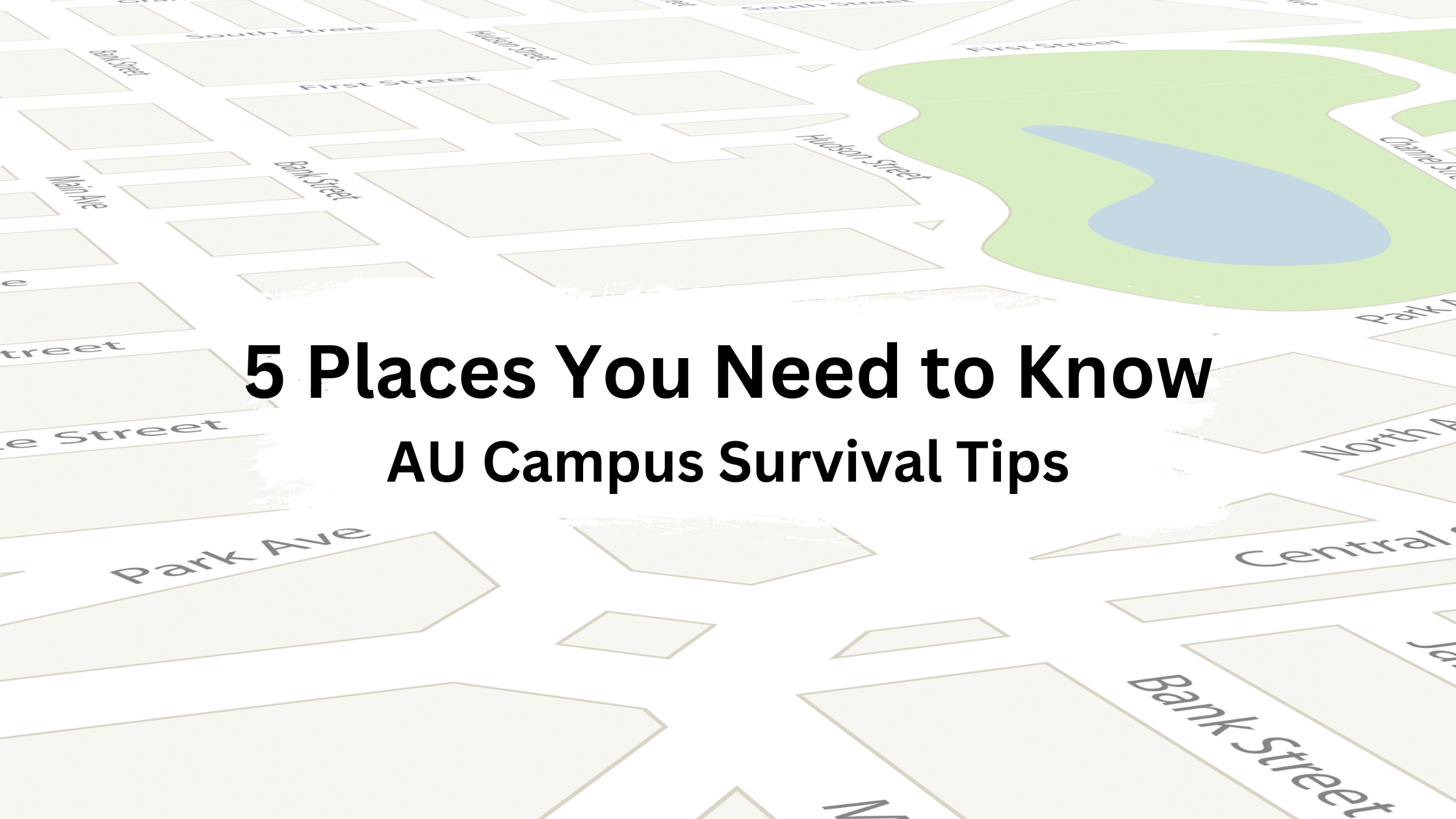 Five Places You Need to Know: AU Campus Survival Tips
Have you ever found yourself lost on campus, not knowing where to go? This blog aims to guide freshmen (who have never been on campus before) and other students (who have been here for many years but still get lost) around the important places on the Suvarnabhumi campus.
Where to study?
It can be challenging to remember all the classrooms for each class since we have to study a lot of subjects. The AU Spark application can help you with that. You can check your classroom, class time, and almost everything academic-related there.
After you know what room you have to go to, you may face another challenge: where is that building located, especially the most confusing SG, SM, and SR buildings. My tip for remembering these buildings is to look for the CL building (the tallest building around there), the building that is opposite to the CL building is the SM (St. Michael) building (I remember "M" as in "middle"). If you are standing at the SM building while facing the CL building, the building on your right-hand side is the SR building (I remember "R" in SR as "right," but it actually stands for St. Raphael). Then, on your left-hand side is the SG (St. Gabriel) building.
However, if you are still lost, you can ask the security guards around the campus, they are more than happy to help you.
Where to buy books and stationary?
During the first few weeks of the semester, your lecturers might assign you to buy a book at the bookstore, and you might wonder where it is. The bookstore on the Suvarnabhumi campus is located at AU Plaza on the ground floor of the CL building. It doesn't only sell books there, but there are also stationery, AU souvenirs, and uniforms for sale. During the exam period, you may see many students there to buy stationery and, in particular, accessories for uniforms, as we all need to wear the full uniform to take the exam.
Ladies and gentlemen, if you forget your necktie, belt, AU pin, or even your leather shoes, now you know where to get them, right?
Where to print?
Yes, nowadays most learning materials usually come in the form of digital files. However, sometimes we still need paper based documents. So, are there any printers available in AU? In the past we used to have printing service at the library, but recently they just changed to Double A Fastprint printers instead. In order to use the printers, you have to download the Double A Fastprint application on your device first. For the first time downloader, they will give you some free credits for printing, but later on you have to top up the money by yourself via online banking system or e-wallet payment.
From my observation, there are 5 printers in total : 1. In front of bookstore 2. At the 2nd floor library, CL building 3. At the 5th floor library, CL building 4. AR0403 room and 5. At SCIT6 , IT building.
Where to eat?
Food is the source of energy, especially for students like us who have to use a lot of brain power to study. There are two main places for us to choose where to eat ; AU Mall or AU Plaza.
AU Mall is located near the dormitories. Yes, it is further away from other buildings, but it's still within walking distance or you can also take the AU tram. You can find many restaurants with a variety of food choices there. The most popular are Jippy House and IM FiN FiN restaurants. Or you can try Chinese food at Emmanuel or Taiwan restaurant or even Shabu Shabu on the second floor. Next to the AU Mall, there is also a university cafeteria. The food there is the cheapest you can find on campus and there are a lot of choices too.
AU Plaza is another choice for those who are in a hurry or too lazy to go to AU mall. AU Plaza is located on the ground floor of the CL building. There are lots of restaurants too, but to be frank, the food there is pricier than that of AU mall, when comparing the quality and size. Since they are located in the building, they cannot freshly cook the food for you, and the portions are relatively smaller than the food at AU mall. However, it is undeniable that it is the most convenient place to eat.
Where to contact (when you have an academic issue)
Lastly, I would like to introduce you to a place that you must go to when you have any academic issues, which is the registrar's office (SM116). This is the place that you have to go to when you have a problem with your course enrollment, submitting the petition, contacting about scholarship, asking for your transcript and certification letter, or other academic-related issues. If you walk to the SM building and see many people waiting outside of the office, you are at the right place. Before entering the office, don't forget to take your queue ticket at the queue machine in front of the office. You have to fill in your student ID number and your inquiry, and when the counter is available, they will tell you where to go next.
Tanaree Thirapanyalert