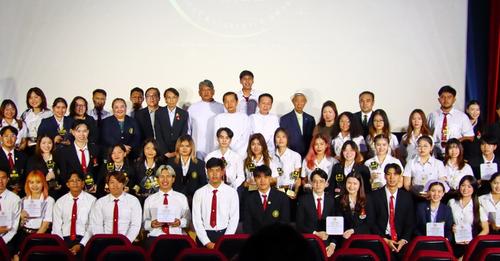 Celebrate Excellence and Innovation: Assumption University's 2023 Albert Prize
Assumption University proudly presents the 2023 Albert Prize, named after the revered Rector Magnificus, Rev. Bro. Bancha Saenghirun. The extraordinary event celebrates the remarkable achievements of students across diverse fields. This prestigious award embodies a culture of excellence, innovation, and unwavering dedication.
It is our honor to acknowledge these exceptional achievers who have demonstrated excellence not only in their academic pursuits but also in their extracurricular and community endeavors.