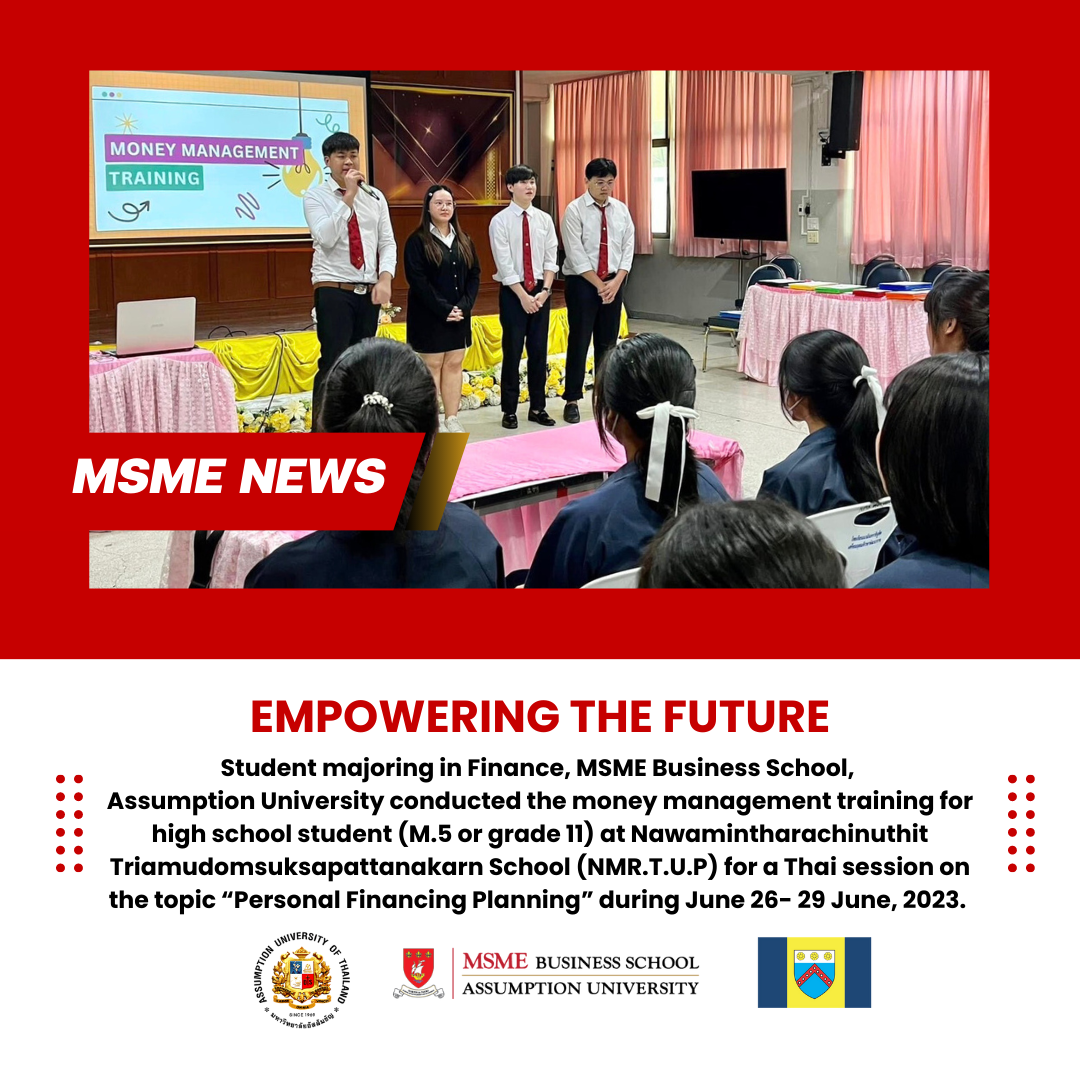 Empowering the Future: Inspiring High School Students to Master Personal Financial Management
✨Student majoring in Finance, MSME business school, Assumption University , conducted the money management training for high school student ( M.5 or grade 11) at Nawamintharachinuthit Triamudomsuksapattanakarn School(Nmr.T.u.p) for a Thai session on the topic "Personal Financing Planning" during June 26- 29 June, 2023.
The 5-day training aimed to instill knowledge and understanding towards the importance of financial planning covering personal financial management, income and expenses, savings, investment planning, insurance, and financial mobile application.
As the sessions unfolded, more than 470 enthusiastic students not only gained a comprehensive understanding of financial planning but also discovered their innate ability to empower others. The culmination of their newfound knowledge and passion led to the creation of impressive personal financial plans. These plans were carefully presented to esteemed judges from Assumption University and SEG, The impact of this transformative training resonates far beyond the event itself, as these future financial planning champions continue to inspire and empower others with their knowledge and expertise.
#MSMENews #MSMEBusinessSchool
#MSME #ABAC #AU #MSMEAchievement