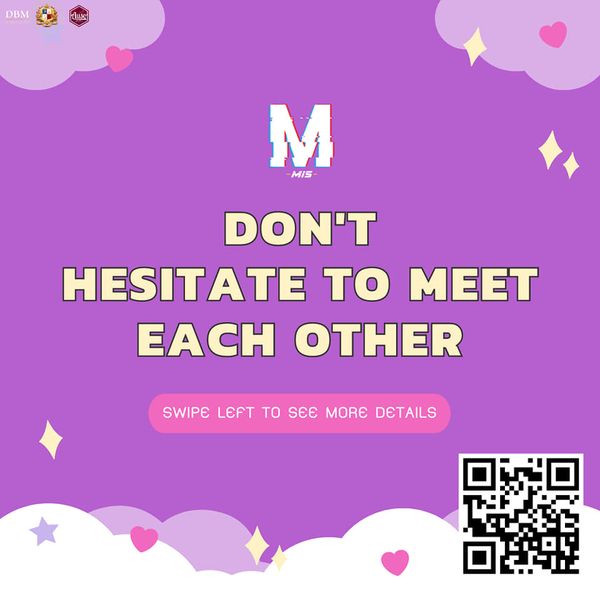 Should I apply?
How can I manage my time?
It will increase my work or not?
all of those questions in your head will disappear just join us in the "Talk to Talk" session of MIS Selection Day 2022
At: 4.00 pm – 6.00 pm
From: 28 March until 1 April 2022
Place: MS Teams
What are you waiting for
Scan QR code and join the session to remove all of the questions in your head!!!
สมัครดีมั้ยนะ?
จะจัดการเวลาได้รึเปล่า?
งานที่เยอะอยู่แล้วมันจะยิ่งเยอะขึ้นไปอีกมั้ย?
ทุกคำถามในหัวของน้องๆจะหายไปเพียงเข้าร่วมกิจกรรม "Talk to Talk" ของ MIS Selection Day 2022
เวลา: 4 – 6 โมงเย็น
ตั้งแต่: วันที่28 มีนาคม ถึง 1 เมษายน 2565
สถานที่: MS Teams
รออะไรอยู่!?!?
สแกน QR Code แล้วมาเข้าร่วมกิจกรรมเพื่อลบคำถามทั้งหมดในหัวของน้องๆ พี่ๆรอเจอน้องๆอยู่นะ