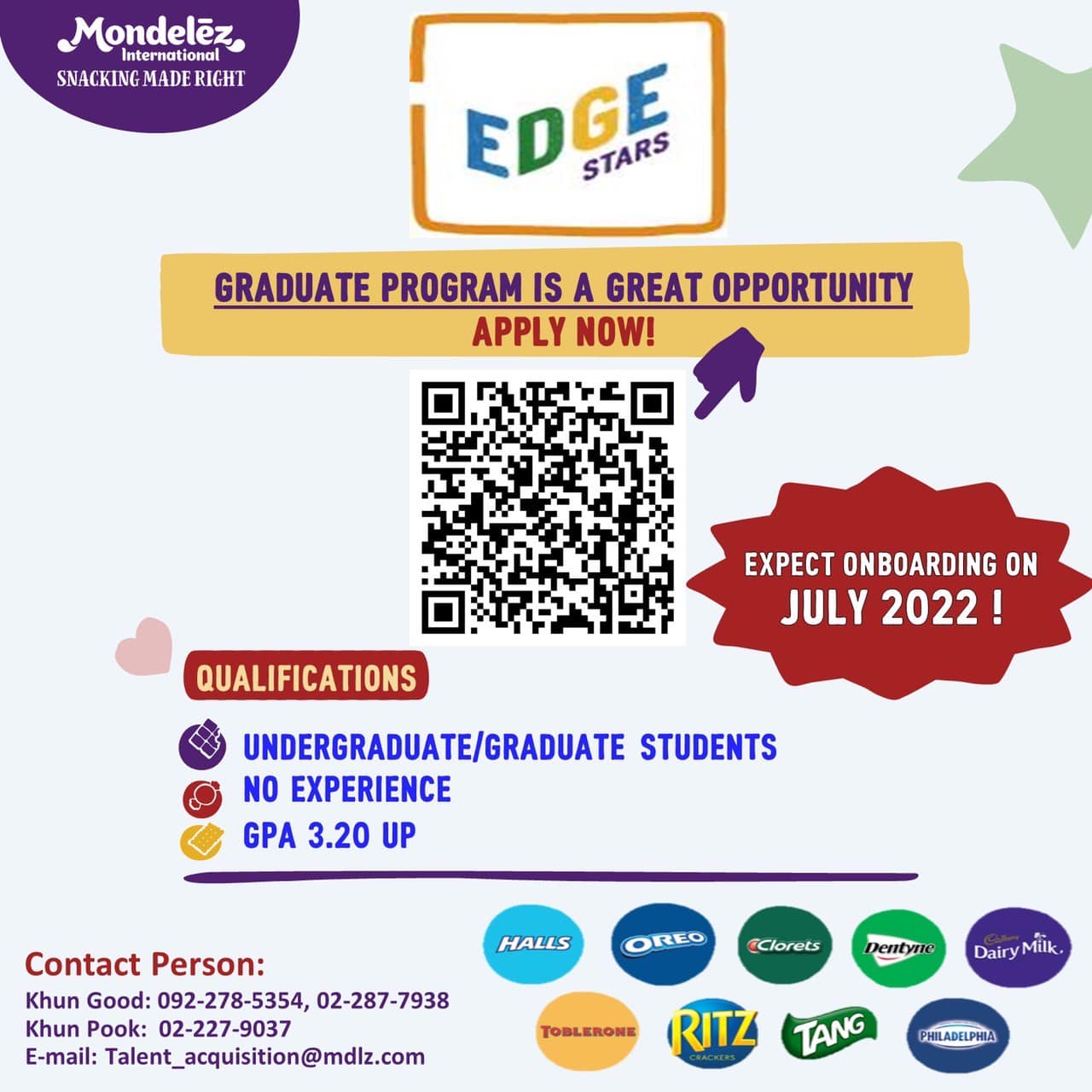 Upgrade your resume and job opportunity with "EDGE STAR"
This is your good opportunity to upgrade your resume and job opportunity in leading multinational company, Modelez, the owner of various brands such Oreo, Ritz, Toblerone, Clorets, Dentyne, and Cadbury.
Modelez.
For student who will graduate in this semester, there is a very good job opportunity to work with Modelez. It offers management program (same as management trainee) which you can got a job and has on-the-job training and work in 3 main areas before promote to a specific department later.