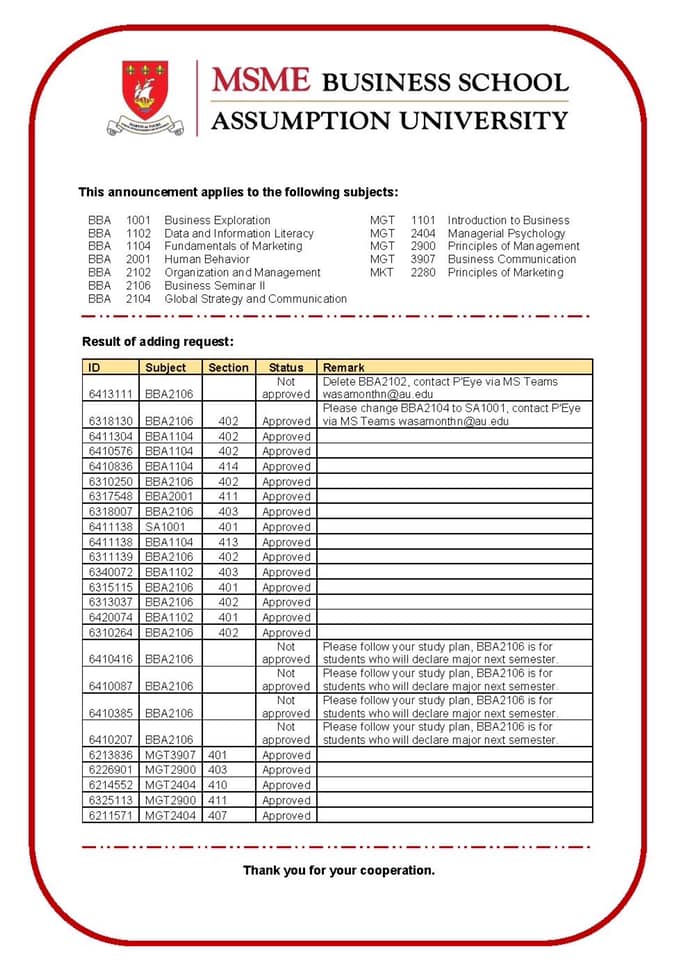 The result and announcement of adding BBA subject in 2/2021
The following students please contact K.Pad via 02-300-4543 ext. 1164
Your study plan is not correct and/or you did not register any subjects.
6411280
6411129
6411238
6335104
6420152
6410379
6411105
6340039
6410421
6411150
For students who did not have your name above, please wait for an update tomorrow at 4 PM.
Please make the payment on your current schedule first, if not your schedule will be lost.
MSME will send the memo for adding to the registration office on November 11-17, 2021. But we will announce the result before the semester begins.
Sorry for your inconvenience, we will do our best to consider your request to make sure that you register the subjects that follow your study plan.
Thank you for your cooperation.