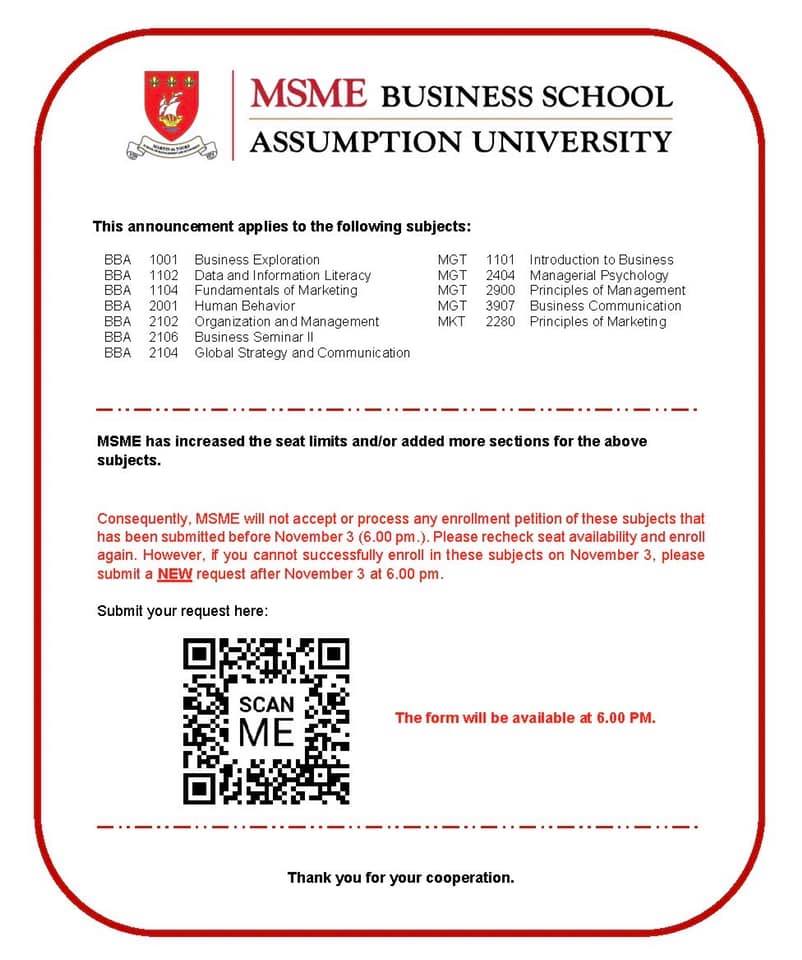 Announcement for students
Announcement for the following subjects:
BBA1001 Business Exploration
MGT1101 Introduction to Business
BBA1102 Data and Information Literacy
MGT2404 Managerial Psychology
BBA1104 Fundamentals of Marketing
MGT2900 Principles of Management
BBA2001 Human Behavior
MGT3907 Business Communication
BBA2102 Organization and Management
MKT2280 Principles of Marketing
BBA2106 Business Seminar II
BBA2104 Global Strategy and Communication
And for BBA1102, MSME is considering opening a new section.
Therefore we asked for cooperation in answering the questionnaire and will announce the results after 4 PM.
https://forms.gle/Bpd35gqokevDrqSj7
Thank you for your cooperation.