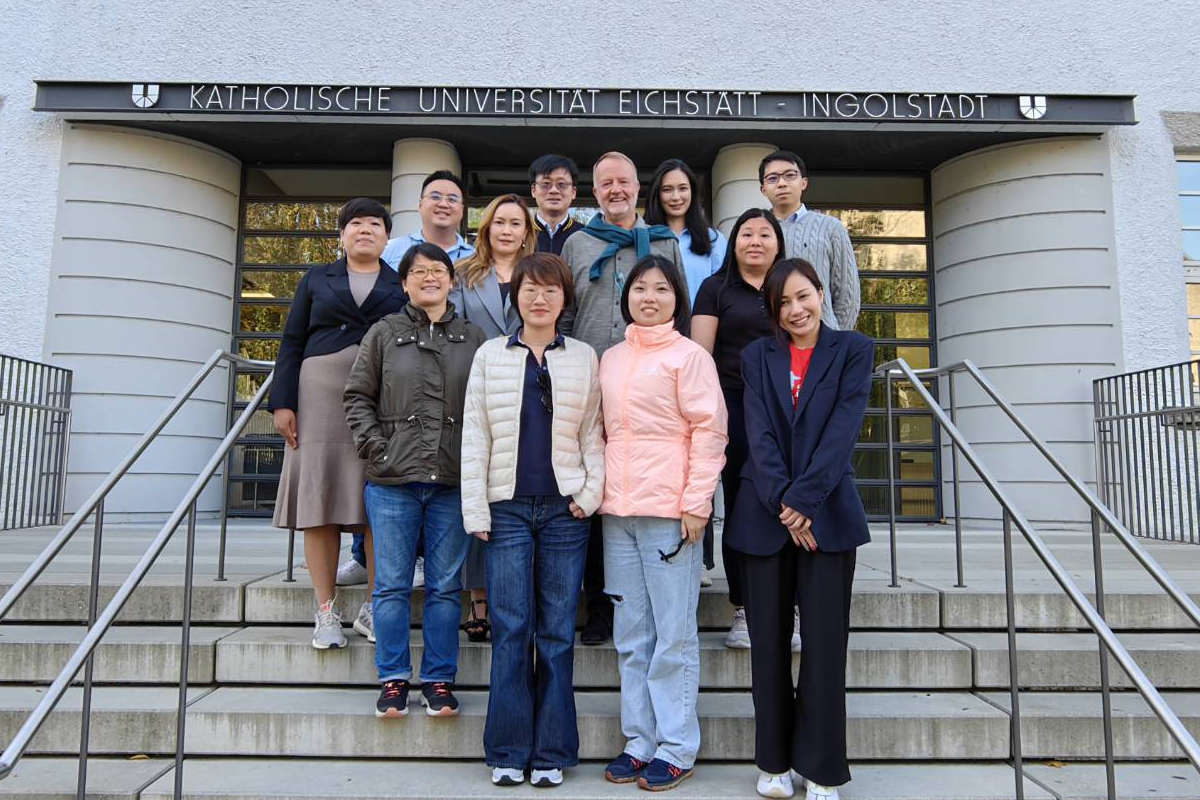 Doctoral Candidates Embark on a Transformative Journey to Germany
Assumption University's Business Administration Ph.D. program recently concluded a seven-day odyssey to Germany that left a profound impact on both the participants and the university itself.
The centerpiece of this immersive experience was a research symposium hosted at the prestigious Ingolstadt School of Management in Ingolstadt, Germany. Led by Professor Dr. André Habisch and Asst. Prof. Dr. Bing Zhu, this symposium provided a dynamic platform for Assumption University's doctoral candidates to not only showcase their research but engage in lively and thought-provoking discussions. Feedback from both faculty members and industry experts enriched their perspectives and bolstered their scholarly pursuits.
However, this journey was not confined to lecture halls and research discussions. It extended to the heart of Germany's business landscape. The visit to the Audi Museum and Factory Tour in Ingolstadt was a remarkable experience that allowed the candidates to witness the evolution of technology and gain firsthand knowledge of modern manufacturing processes. These insights into cutting-edge management practices will undoubtedly shape their academic work and future careers.
But it wasn't all business. The program was equally committed to cultural enrichment. Doctoral candidates enjoyed two days of immersive cultural tours in Munich, exploring the city's rich history and world-class museums. A visit to the fairytale-like Neuschwanstein Castle in Schwangau added a touch of wonder to their journey. And what is a trip to Germany without savoring traditional Bavarian cuisine? The candidates relished the opportunity to delve into their cultural heritage while forging lasting bonds with fellow scholars.
The success of this transformative journey is attributed to the meticulous planning and unwavering support of Dr. Zhuoran Zhang, the program director. Asst. Prof. Dr. Bing Zhu's leadership and expertise were pivotal in facilitating this enriching experience. Together, they ensured that the trip seamlessly integrated academic excellence, industry exposure, networking opportunities, and cultural exploration.
This transformative journey epitomizes Assumption University's commitment to nurturing well-rounded scholars and future leaders who are equipped to navigate the complexities of the global academic and business landscape. The candidates returned to Thailand enriched, inspired, and poised to make a lasting impact in their fields.