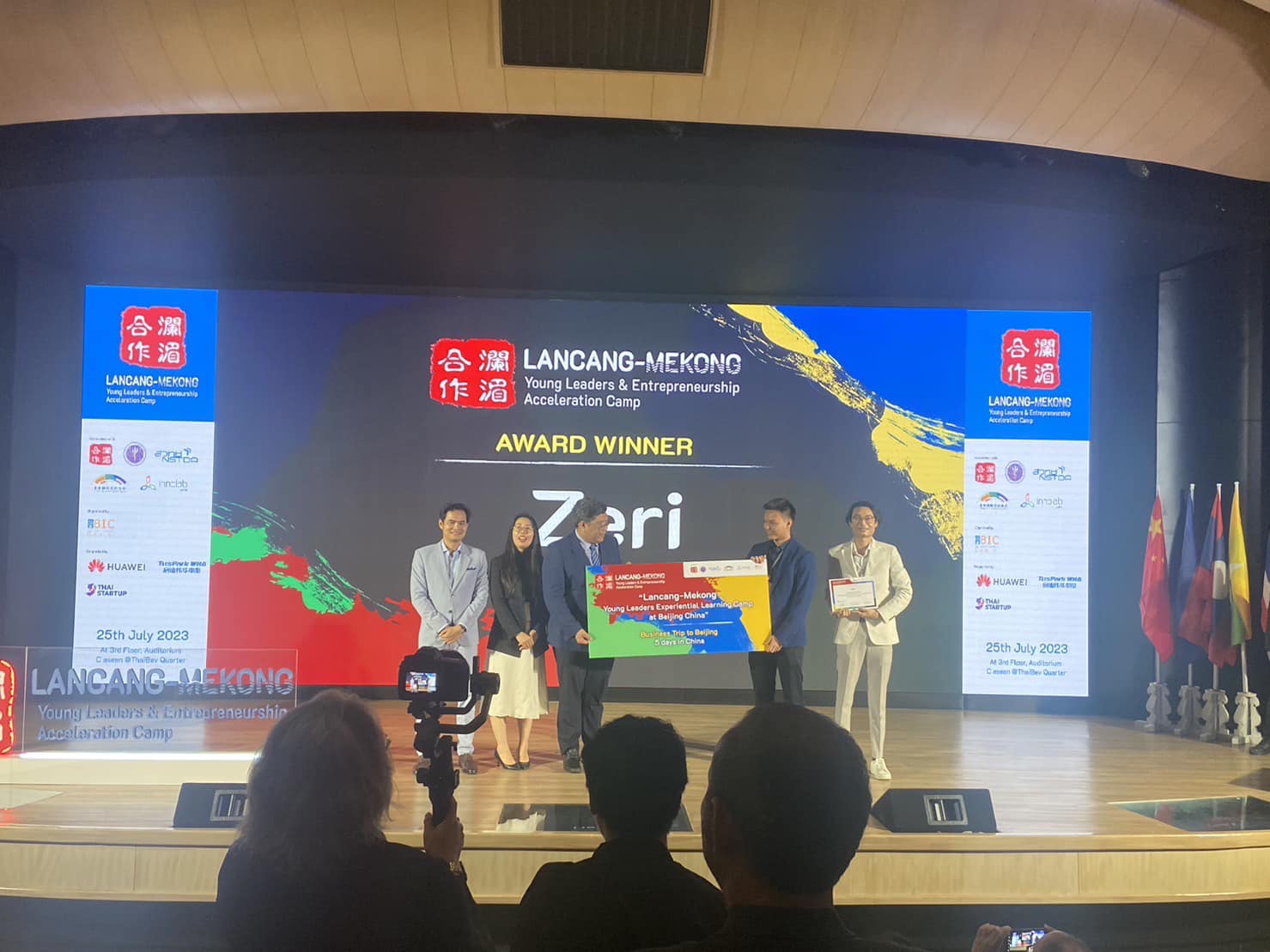 DDI Students emerged victorious at the Lancang-Mekong Young Technopreneur Forum: Innovation Pitching 2023
Team Zeri from the Design and Digital Innovation (DDI) program at Assumption University's Martin de Tours School of Management and Economics emerged victorious at the Lancang-Mekong Young Technopreneur Forum: Innovation Pitching!
They triumphed among 26 outstanding teams, securing a place among the top ten innovators in the competition. Organized by the Business Innovation Center of the National Science and Technology Development Agency (NSTDA) and supported by the Lancang-Mekong Cooperation Special Fund 2022, this remarkable achievement showcases their prowess in tech entrepreneurship.
The event, which took place on July 25th, 2023, at C asean, ThaiBev Quarter, Bangkok, aimed to foster collaboration among researchers, entrepreneurs, and enthusiasts from Lan Chang-Mekong countries. The Lancang-Mekong Young Leaders and Entrepreneurship Acceleration Camp provided a unique opportunity to learn, exchange insights, and develop innovative ideas across various domains.
Team Zeri, represented by Pornpipat Kitireanglarp and Rapeepan Yuenyong, wowed the audience with their pitch about their hormone-balancing supplements made from Thai herbs. Two formulas in particular that were pitched on that day were supplements targeting Testosterone and Melatonin imbalance levels. Their success not only earns them the prestigious networking chance with Beijing's entrepreneurs and startups but also qualifies them for the Lancang-Mekong Young Leaders China Tour in May 2024. This adventure promises to open doors to new opportunities and insights, with travel expenses covered up to 50,000 baht.
What's more, Team Zeri has a track record of excellence. They previously clinched victory in the POC program of Ted Youth Startup 2023, securing a substantial 1,040,000 baht research fund. Notably, Team Zeri was among the first groups of students enrolling in the young DDI program. The DDI program and Assumption University are bursting with pride over their remarkable accomplishments.
#DDI #ZeriWellPlus #TechTrailblazers #EntrepreneurshipSuccess