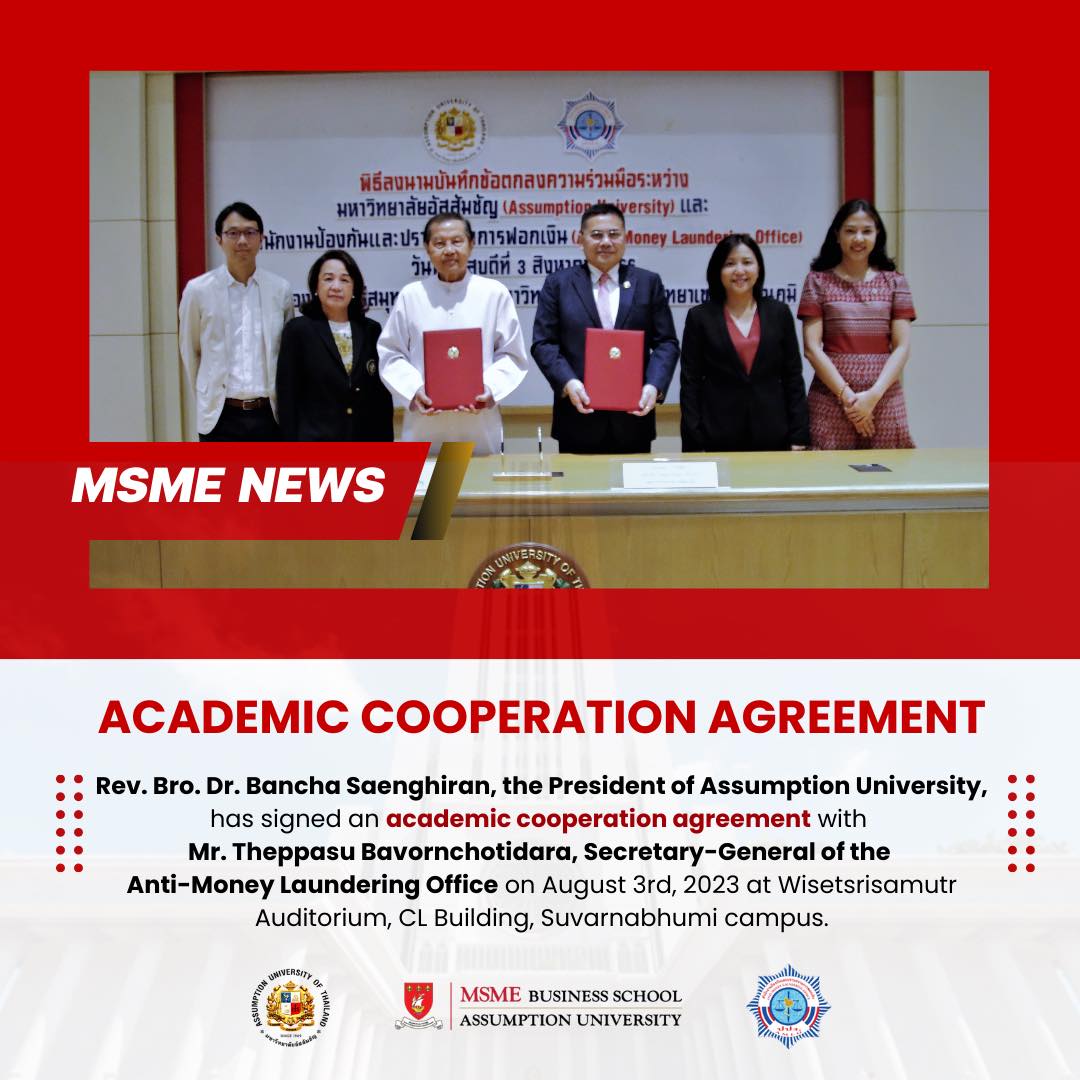 Academic Cooperation Agreement
Rev. Bro. Dr. Bancha Saenghiran, the President of Assumption University, has signed an academic cooperation agreement with Mr. Theppasu Bavornchotidara, Secretary-General of the Anti-Money Laundering Office.
The partnership seeks to enhance knowledge among students and the public about the roles and responsibilities of the Anti-Money Laundering Office in preventing and combating money laundering and counter-terrorism financing as well as providing academic support in various aspects related to their work.
The signing ceremony took place on August 3rd, 2023 at Wisetsrisamutr Auditorium, CL Building, Suvarnabhumi campus.