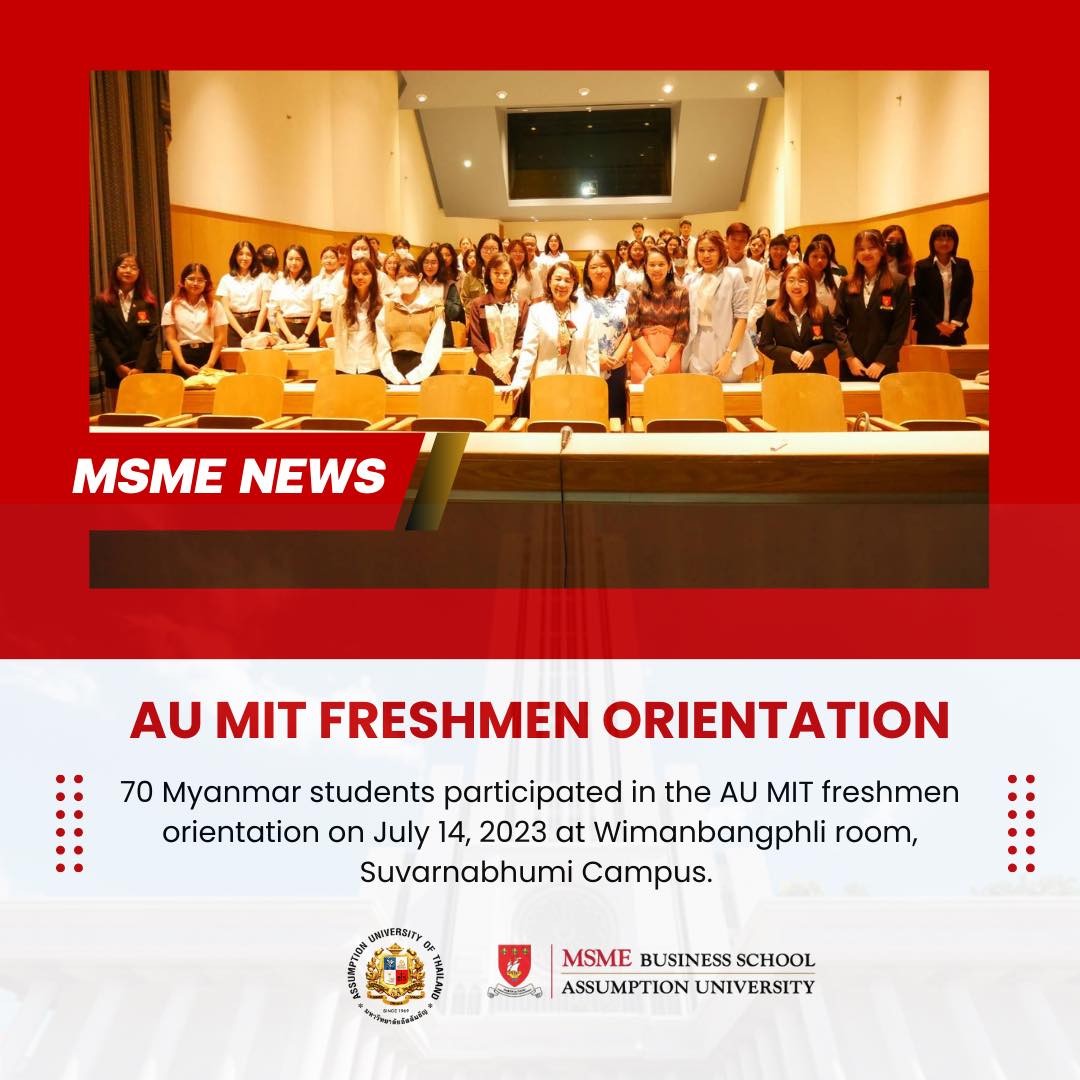 AU Freshmen Orientation 2023
Charting the Path to Success: Embarking on Myanmar Students Freshmen Orientation!"
Greeting by the Dean; Asst.Prof.Dr.Uree Cheasakul, Assistant Dean; Dr.Wanida, Director of student development center; Dr.Donyawan, Director of MSME Advising Center; A.Varaporn and Lecturer from IBE; Dr.​ Nang Sarm Siri. Together with 70 Myanmar students, the room was filled with excitement and gratitude, as each student realized the immense value of the knowledge bestowed upon them.
This special freshmen orientation session aimed at introducing MSME, providing guidance on study, and fortifying students' relationships while studying at Assumption University. The students' spirits soared as they absorbed the wisdom imparted by the Dean and lecturers. It was a moment of clarity and motivation, igniting a fire within them to pursue excellence in their academic endeavors.