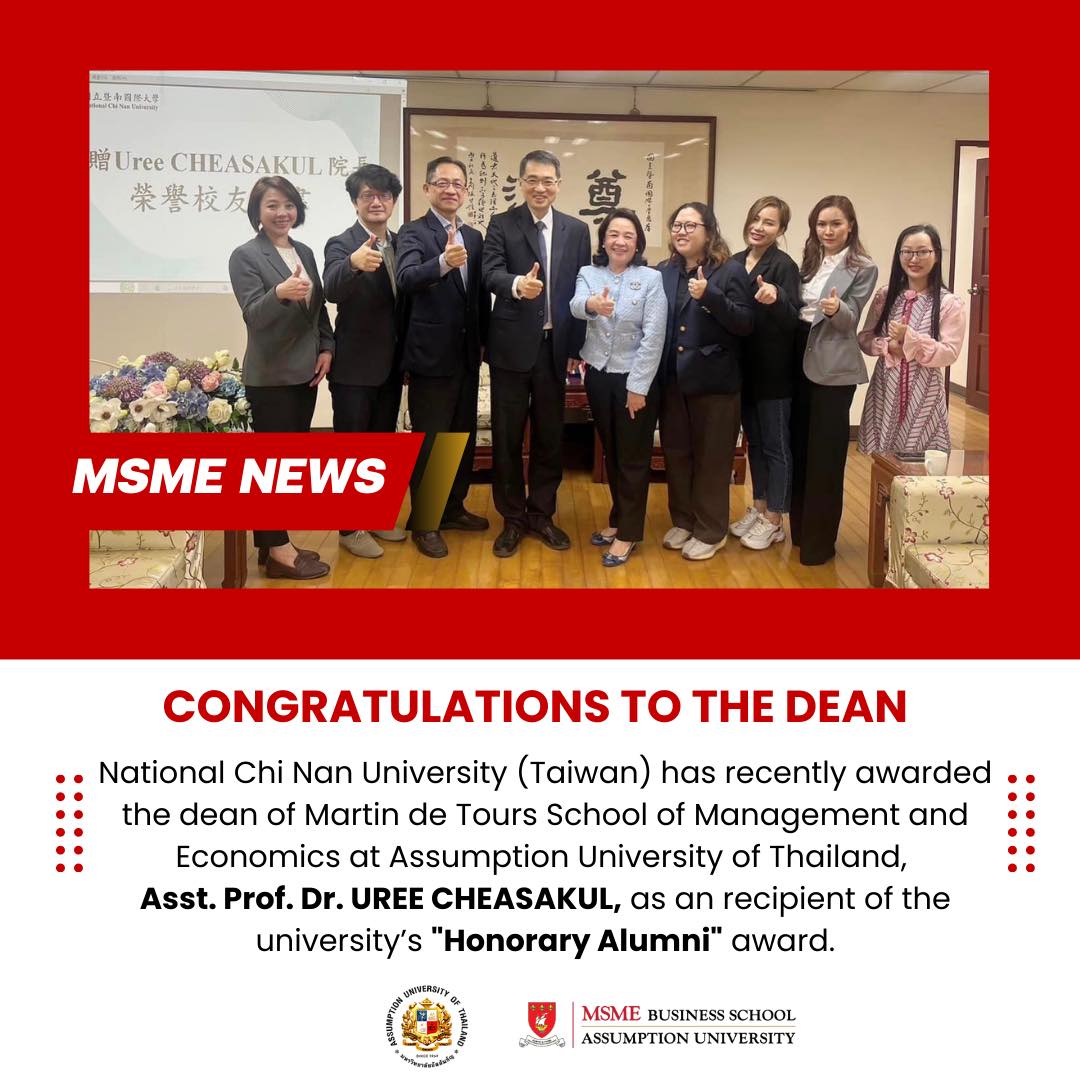 Dean receives "honorary alumni" award from National Chi Nan University (Taiwan)
MSME NEWS

 Congratulations to the Dean

National Chi Nan University (Taiwan) has recently awarded the dean of Martin de Tours School of Management and Economics at Assumption University of Thailand, Asst. Prof. Dr. UREE CHEASAKUL, as a recipient of the university's "honorary alumni" award. This recognition was given to commend her contributions to the international connections between National Chi Nan University and higher education institutions in Thailand, as well as her efforts to promote cooperation between the higher education communities in Taiwan and Thailand.
During the award ceremony, Prof. CHEASAKUL expressed her commitment to continuing to play a leading role in promoting higher education cooperation between Taiwan and Thailand.
National Chi Nan University President Wu Tung-hsing emphasized the importance of alumni and their contributions, citing CHEASAKUL's active promotion of dual-degree programs and cross-border academic conferences between the two universities as examples. The university looks forward to strengthening its cross-disciplinary functions and cultivating cross-border talents through collaborations with international universities.
Original post: https://www.ncnu.edu.tw/p/404-1000-10494-1.php?Lang=zh-tw
National Chi Nan University (Taiwan): https://www.facebook.com/ncnu.tw/