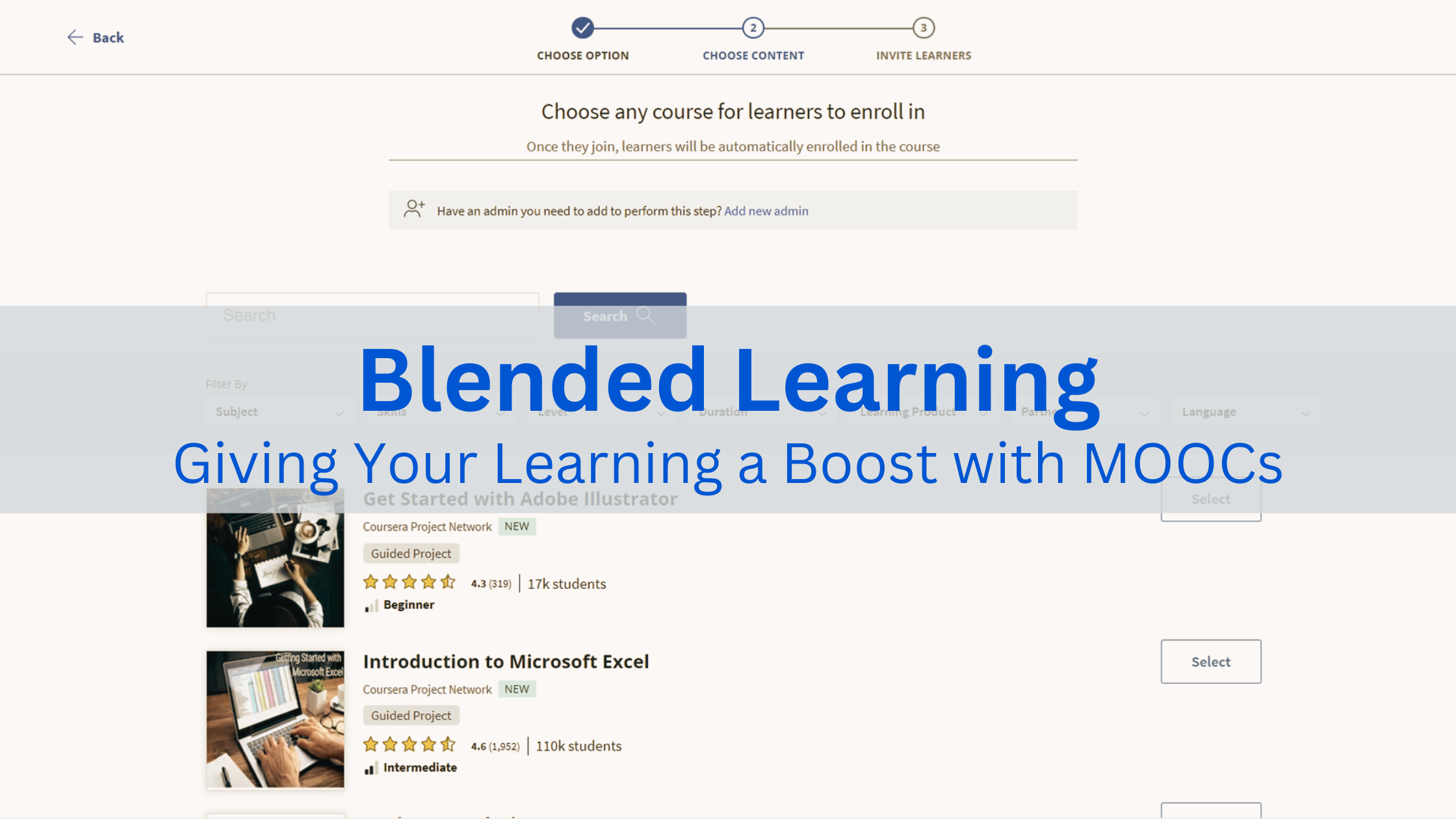 Blended Learning: Giving Your Learning a Boost with MOOCs
I have been a major fan of MOOC platforms like Coursera and edX ever since they first came out. Being able to learn from top universities and industry experts is amazing. There have been several comparisons between these two MOOC giants (1) (2) and more often Coursera comes out on top with a larger course catalog, a wider range of language options, and higher course quality.
With partners like Carnegie Mellon University, Duke University, Georgia Institute of Technology, Johns Hopkins University, National University of Singapore, University of Pennsylvania, Yale University, PwC, and big tech companies like AWS, Alibaba, Google, IBM, Meta, and Microsoft, Coursera has a ton of knowledge and resources for you to draw from.
However, many of the courses on these platforms can be quite extensive, and incorporating them into a traditional course setting could significantly increase students' workloads. In the past, I've had to take certain course materials and adjust them to fit within a semester schedule. That was until I discovered the Coursera for Campus program.
The program comes in three different plans – Basic, Career Academy, and Full Catalog – with the Basic plan being free of charge for up to 500 students per college. This plan enables instructors to set up a learning space and integrate bite-sized Guided Projects into their courses, which are designed to be completed in 1-2 hours. Additionally, the program offers integration with existing campus platforms through single sign-on (SSO), API integrations, or direct integration with select LMSs.
Why Coursera for Campus?
Even without the Coursera for Campus program, faculty members can still take advantage of the platform's offerings. They can assign Guided Projects to students and ask them to share their public Certificates as proof of completion. The program simply takes this process to the next level by providing a seamless integration experience for both the instructors and the students. With the program, instructors have access to a dashboard that allows them to select the appropriate Guided Projects, monitor student progress, and assess their learning journey. This integration with existing campus platforms and the ability to monitor progress in real-time, makes the Coursera for Campus program a valuable tool for instructors who want to provide their students with a comprehensive and effective learning experience.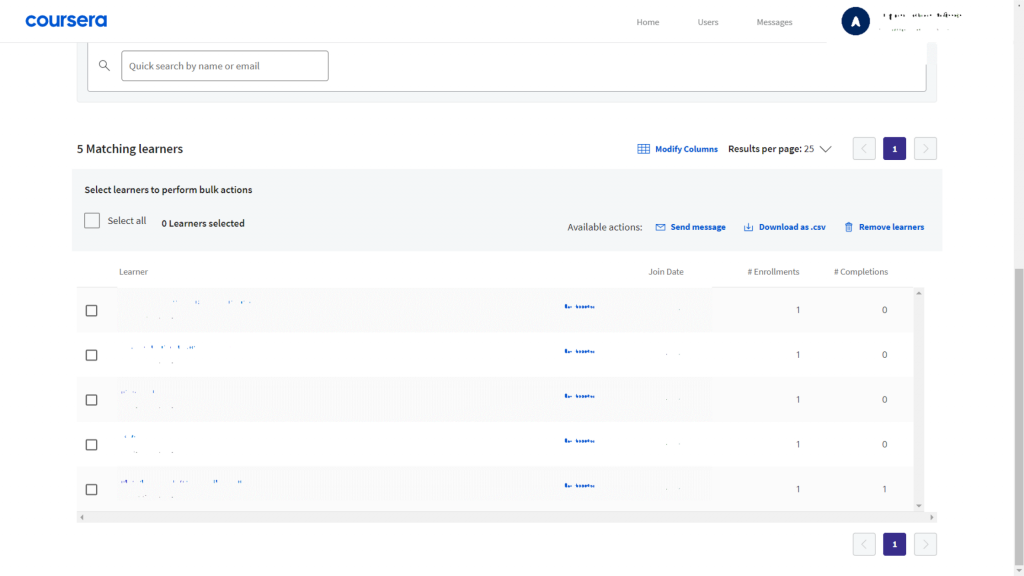 Guided Projects: A Game-Changer for Blended Learning Design
With Coursera's Guided Projects program, students have access to a wide range of topics in various fields, Arts and Humanities, Business, Computer Science, Data Science, Information Technology, Personal Development, Physical Science and Engineering, and Social Sciences. The projects are designed to be hands-on and practical, providing students with the opportunity to apply what they've learned to real-world scenarios in a bite-sized module, typically taking 1-2 hours to complete, making them the perfect complement to in-person instruction. This allows for a flexible learning experience where students can work on the projects at their own pace and in their own time, making it easier to fit into the overall course schedule.
By completing a Guided Project, students can demonstrate their understanding and skill in a particular subject and collect a certificate to add to their resume.
Concluding thoughts
While Guided Projects offer hands-on activities from top talents and provide certificates as proof of knowledge in the field, it's important to remember that certificates alone do not necessarily reflect one's ability to perform the task. A well-rounded portfolio that showcases one's skills and experiences holds more weight in improving employability compared to multiple certificates.
Building a portfolio through real-world projects that you are passionate about is more beneficial than relying on course activities alone. Seeking out independent projects can increase the impact and relevance of your portfolio.
Vasa Buraphadeja, PhD.
Faculty member in Digital Business Management and Quality Assurance Director