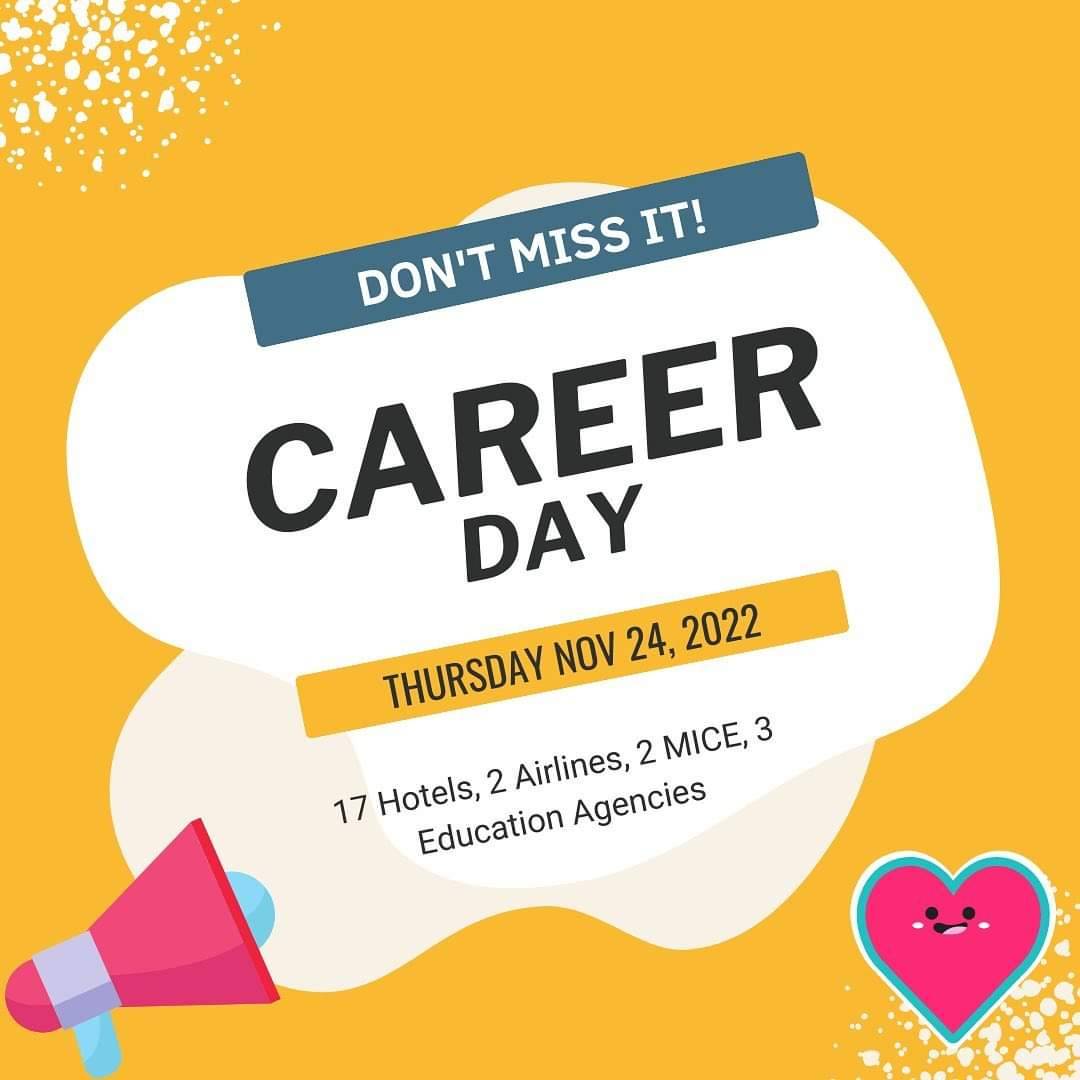 Career Day in Service Industry 2022
Thursday November 24, 2022 at MSM Lobby from 9.00 to 15.00 Hrs.
About 16 hotels, 2 airlines, some Education Aboard companies will join.
This event is for EVERYONE who is interested to find opportunities for..
1. Internship
2. Job employment
3. Study aboard
Get ready by preparing some documents (Resume, Photo, etc.). Talk directly to HR of hotels and airlines.
We bring Job Opportunities to students and alumni right here on our campus. MSM bldg!!
Why this early? School just started.
Well, in next 3 months, HR people will be very busy due to high season of hotels and tourism.
Let's come and meet them on November 24!!!
Don't miss it.
Call 02-723-2291 HTM for more information.