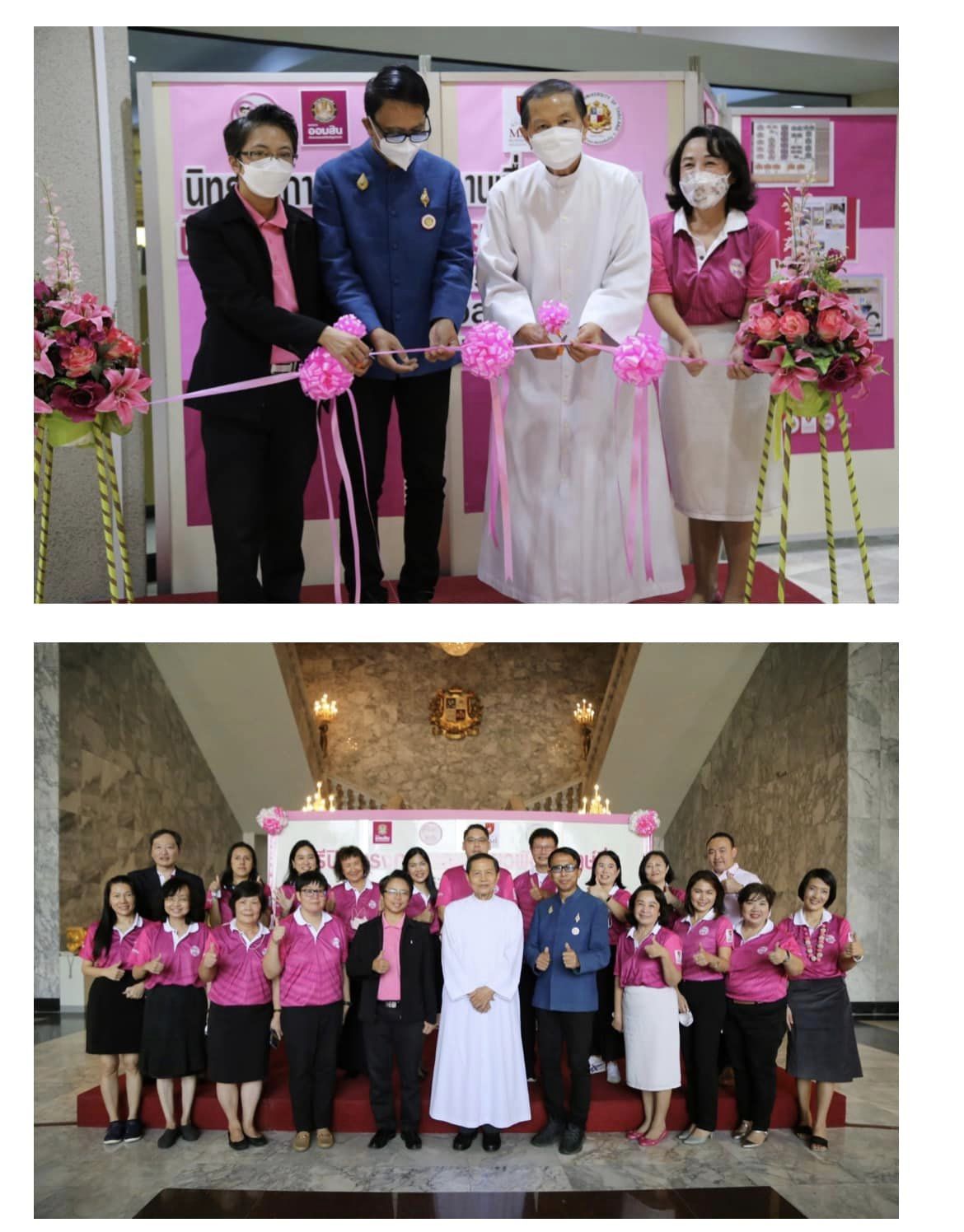 The Yuwaphat Rak Tin Project Succesfully Concludes
In collaboration with the Government Saving Bank (GSB), Martin de Tours School of Management and Economics Asst. Prof. Dr. Uree Cheasakul, Dean and Asst. Prof. Dr. Dhanoos Sutthiphisal, Assistant Dean, formed a working committee to coordinate the Yuwaphat Rak Tin Project 2022. The Yuwaphat Rak Tin project aims to support the economic sustainability and well-being of the local communities and social enterprises in the Lat Krabang district, Bangkok.
The project ran from February to September, 2022 and comprised five teams according to the types of products and services.
Khum Thong Aom Jai (ขุมทองออมใจ) – business name: Community energy enterprises , Kumthong Group-CKG (วิสาหกิจชุมชนขุมทองเกษตรนวัตวิถี)
Infinite Power – business name: F-Design
Snowball – business name : Chomchim rim Klongmon (ชมชิม ริมคลองมอญ) (วิสาหกิจชุมชนเลียบคลองมอญ)
Genius Bacon – business name: Prao Chan Krung (พร้าวชานกรุง) (วิสาหกิจชุมชนชานกรุงนวัตวิถี)
Ma Kei Jud Hai (ม๊ากี้จัดให้) – business name: Baan Suan Ampond Residence (บ้านสวนอัมพรโฮมสเตย์)
Teams worked together with local business owners to add value to their businesses by incorporating innovative solutions via modern technology and social networks to enhance their distribution channels and productivity.
On September 23rd, 2022, the hybrid closing ceremony streamed via MS Teams from the Cathedral of Learning Plaza. Rev. Bro. Bancha Saenghiran warmly welcomed the GSB representatives and all the project participants, including the local business owners, the working committee, chairpersons, lecturers, and students. Assumption University students, faculty and staff, could visit the project exhibitions and learn more about the work and contribute to the local economy. There were presentations from the participating teams; the day's highlight was the Awards Ceremony. The winner of Best Team was "Genius Bacon". They will enter the next round to compete against other teams from all over the country to win the coveted Best of the Best Award held on November 23rd, 2022.