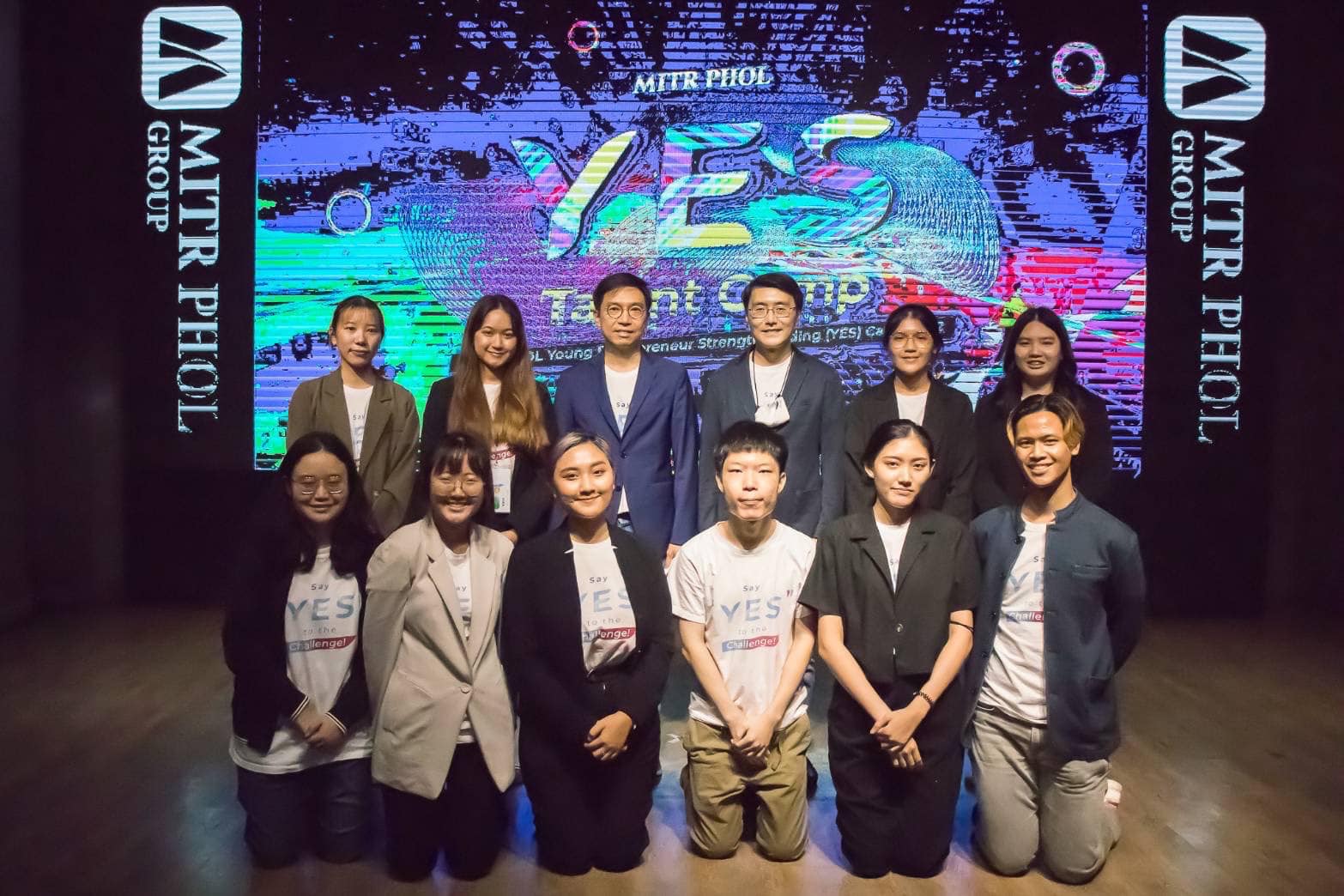 AU students awarded at YES Hackathon by MITR PHOL Group 2022
Congratulations to our AU students for winning YES Hackathon by MITR PHOL Group, out of 60 participants from 12 teams. Let's shine the spotlight to the winning team members from AU.
Second Place Winner
Team: Jupythor – Project: "AI for Precision Farming -Platform เพื่อการคาดการณ์ผลผลิตที่แม่นยำ"
Ms. RAMITA WISUTPHIPHATSAKUL
Third Place Winner
Team: MITR YOU – Project: "นวัตกรรม Precision Injection ของ Vinasse เพื่อเพิ่มประสิทธิภาพของปุ๋ยในดิน"
Mr. ARNAN NETRKAJORNWONG
Ms. NALEE AUNGCHAROEN
Highly Commended Performance
Team: Hidden Dant – Project "All I one supplement boost up your health VITPRESS วิตามิน anti-aging ที่สกัดจากกระบวนการผลิตของมิตรผล "
Ms. YATA MAHOTHORN
(Special thanks to the team main advisors: Dr. Chanita Jiratchot and A. Teeradej Puapradit )
Side Note
The YES Hackathon – a part of Young Entrepreneur Strengths finding Talent Camp (YES Talent Camp) by MITR PHOL Group– is organized to drive innovations aligning to MITR PHOL's sustained business New S-curve. Through this work-based learning and community-building journey, participants are invited to reframe challenges as business opportunities and to learn developing the 21st Century skills, together.