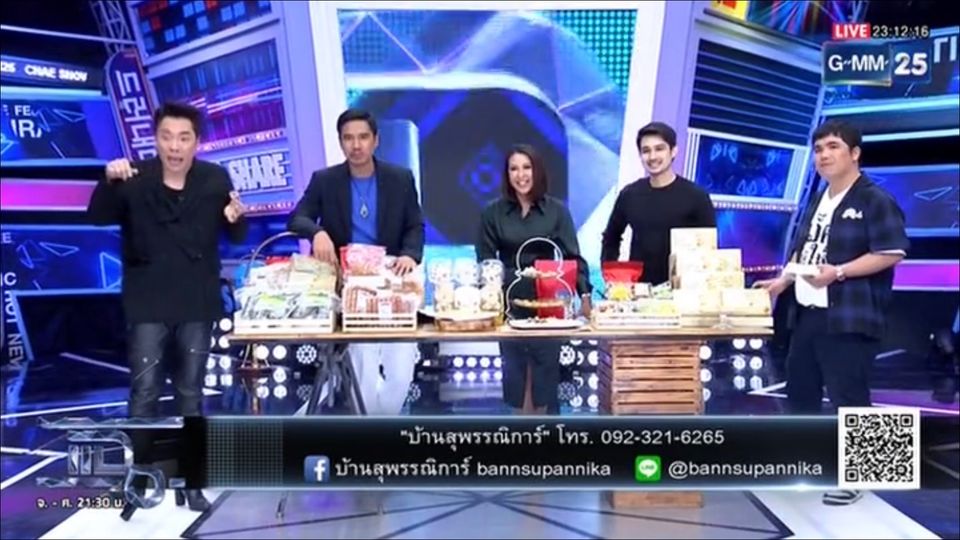 Chinese Pastry Consultation Project from ABLE and School of Biotechnology in Thai TV
Technology Transfer Center at Theophane Venard School of Biotechnology, Assumption University in collaboration with The Assumption Business Leading Entrepreneurship or ABLE center, together we offer consultation in business and science, product development to food and agricultural product to business owners, entrepreneurs and startups.
.
Product of the day: Chinese pastry
Consultant: Asst. Prof. Pornpen Panjapiyakul
ABLE center
.
ศูนย์ถ่ายทอดเทคโนโลยีที่คณะเทคโนโลยีชีวภาพม.อัสสัมชัญ ร่วมกับศูนย์ ABLE มีความยินดีบริการให้คำปรึกษาทางด้านธุรกิจและวิทยาศาสตร์ในการพัฒนาผลิตภัณฑ์ให้กับผู้ประกอบการที่สนใจ
.
ทางคณะฯ เป็นเกียรติอย่างยิ่งที่ได้ให้คำปรึกษากับ ขนมเปี๊ยะบ้านสุพรรณิการ์ ร้านขึ้นชื่อที่รวมของดีจากสิงห์บุรีไว้ โดยทางผู้ประกอบการได้รับเชิญไปออกรายการแฉ ออกอากาศไปเมื่อวันที่ 25 กรกฎาคมที่ผ่านมา
.
ผู้เชี่ยวชาญ: ผศ. พรเพ็ญ ปัญจปิยกุล
.
สนใจติดต่อเข้ารับบริการ:
โทร: 02-7192700
FB/Line: @biotabac
IG: @biot_abac