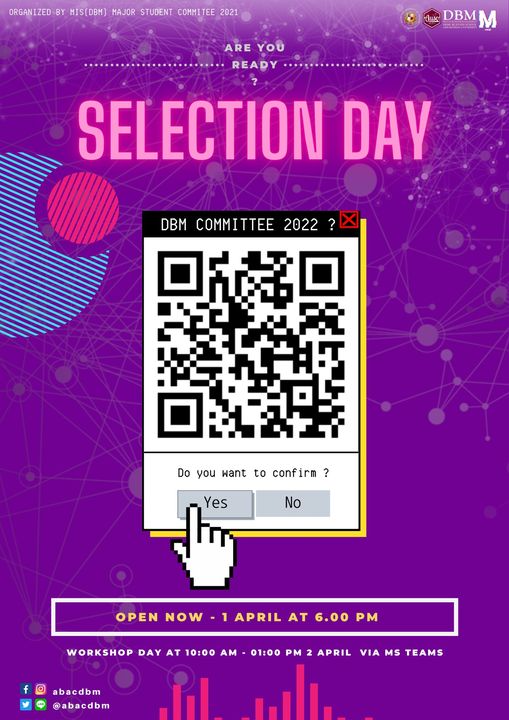 DBM Committee 2022 Selection
Don't miss the chance to become a part of us and the future!
We're now recruiting for the next DBM Committee for the year 2022. This is a great opportunity for you to sharpen several soft-skills together in order to prepare yourself for the future.
If you are interest please sign-up via QR Code
The from is open from now until 1st April,2022 6.00 pm.
We're looking forward to seeing you!