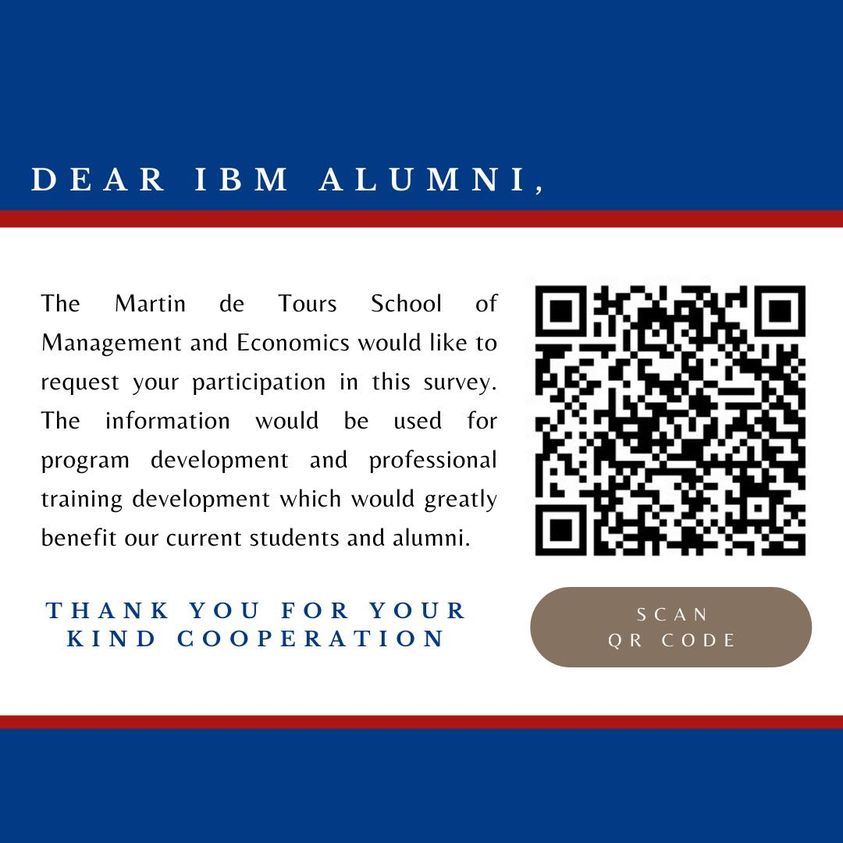 IBM Alumni to participation in the survey
Dear IBM Alumni,
The Martin de Tours School of Management and Economics would like to request your participation in this survey. The information would be used for program development and professional training development which would greatly benefit our current students and alumni.
Thank you for your kind cooperation.