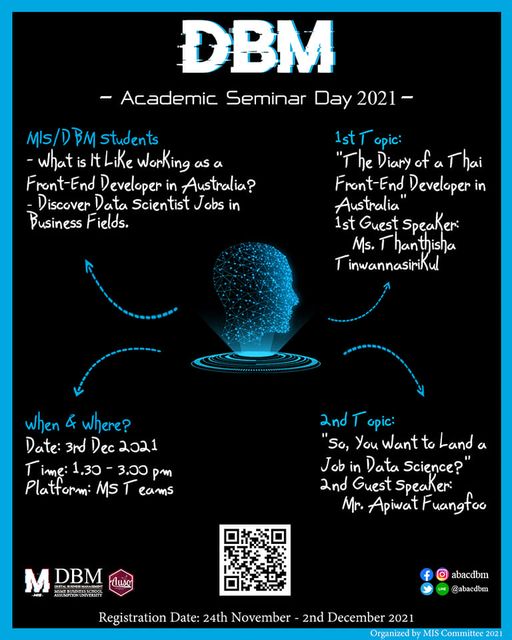 DBM Academic Seminar Day 2021
Do you …
want to know what it's like being a Thai developer in Australia 🇦🇺?
get curious when seeing these words together: 'AI', 'Healthcare', and…'Big Data'?
have questions about data science jobs?
want to chat with our alumni?
If you do,
yes yup you,
sign up too,
we'll be there,
see poster for where,
you can meet the pair,
on December 3rd,
Filling that knowledge thirst!
register by scanning the above QR code