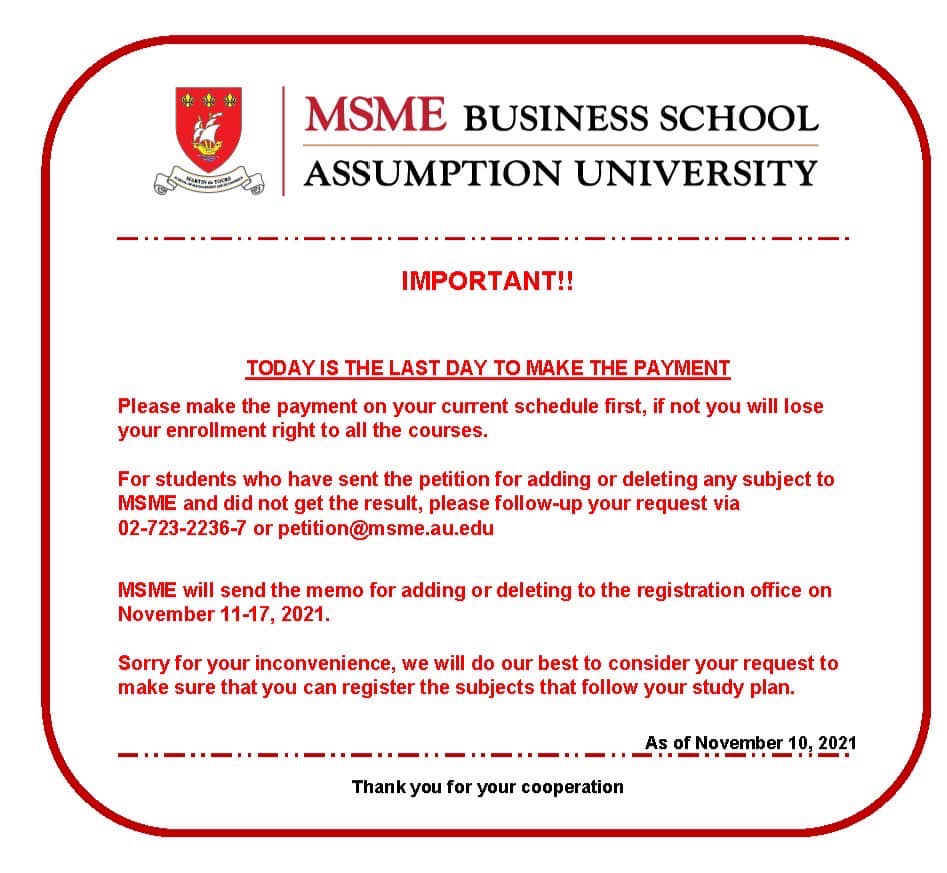 10/11/2021 – The last day to make a payment
Please make the payment on your current schedule first, if not you will lose your enrollment right to all the courses.
For students who have sent the petition for adding or deleting any subject to MSME and did not get the result, please follow-up your request via
02-723-2236-7 or petition@msme.au.edu
MSME will send the memo for adding or deleting to the registration office on November 11-17, 2021.
Sorry for your inconvenience, we will do our best to consider your request to make sure that you can register the subjects that follow your study plan.