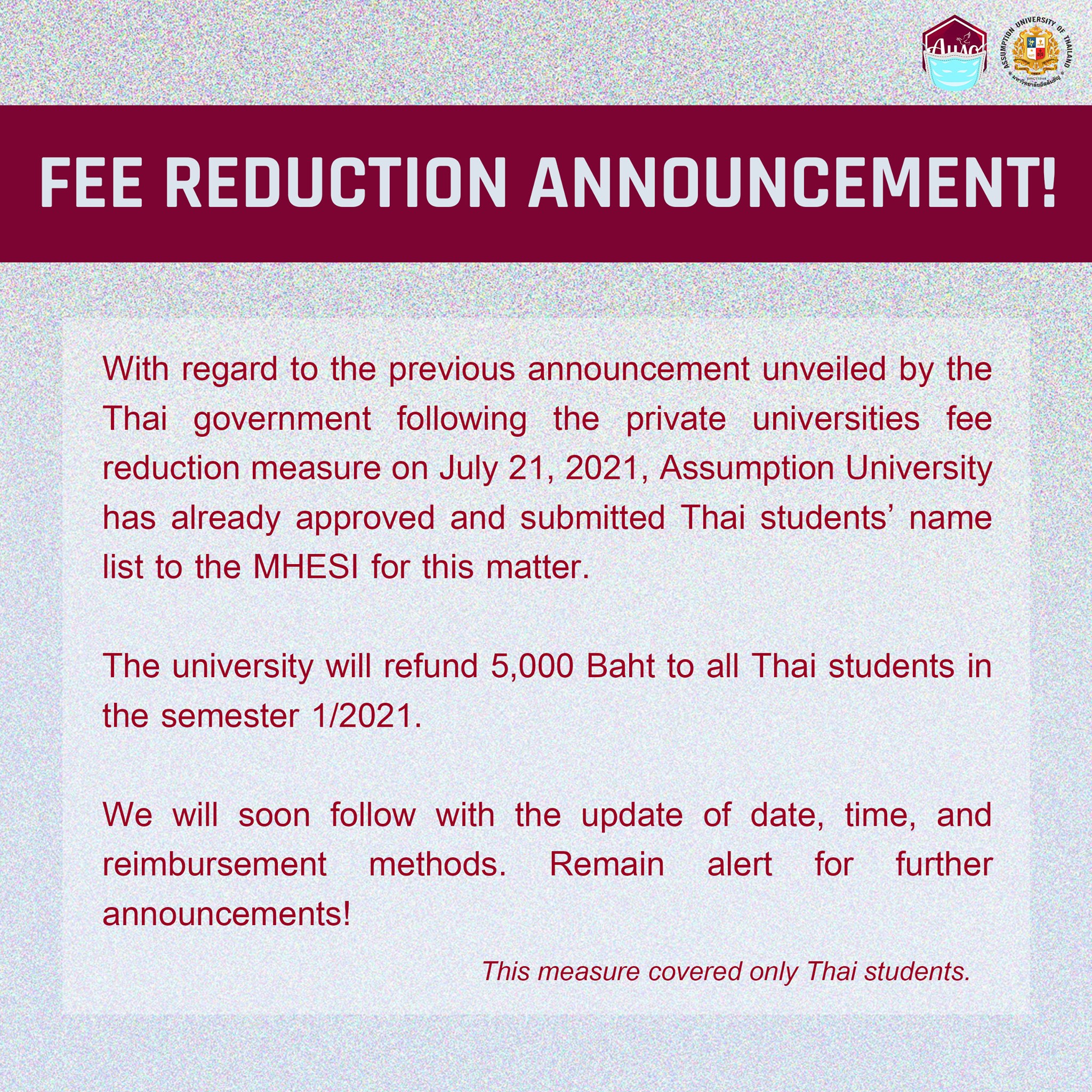 FEE REDUCTION ANNOUNCEMENT!
FEE REDUCTION ANNOUNCEMENT!
*This measure covered only for Thai students*
With regard to the previous announcement unveiled by the Thai government following the private universities fee reduction measure on July 21, 2021, Assumption University has already approved and submitted Thai students' name list to the MHESI for this matter.
The university will refund 5,000 Baht to all Thai students in the semester 1/2021.
We will soon follow with the update of date, time, and reimbursement methods. Remain alert for further announcements!