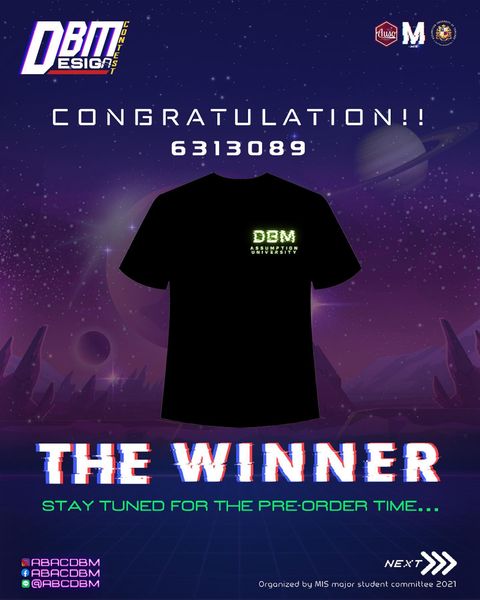 The Winner DBM Design T-shirt 2021
CONGRATULATION
"Thamonwan Radompeng" you've won our hearts along with 1000 baht cash prize and a t-shirt with your design on it!
We also would like to thank all the participants for their enthusiastic participation in the DBM t-shirt Design Contest 2021 as well as all the people that backed them with votes and support.
AND for DBM students, please stay tuned for the pre-order time!