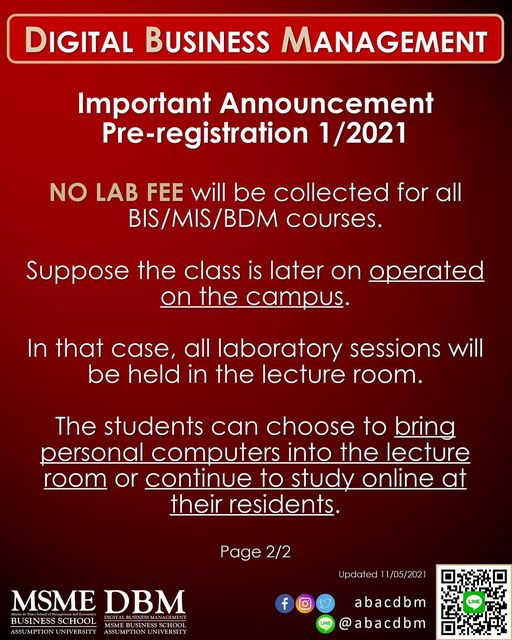 Important Announcement Pre-registration 1/2021
Important Announcement Pre-registration in semester 1/2021
No LAB fee will be collected for all BIS/MIS/BDM courses.
Suppose the class is later on operated on the campus.
In that case, all laboratory sessions will be held in the lecture room.
The students can choose to bring personal computers into the lecture room or continue to study online at their residents.