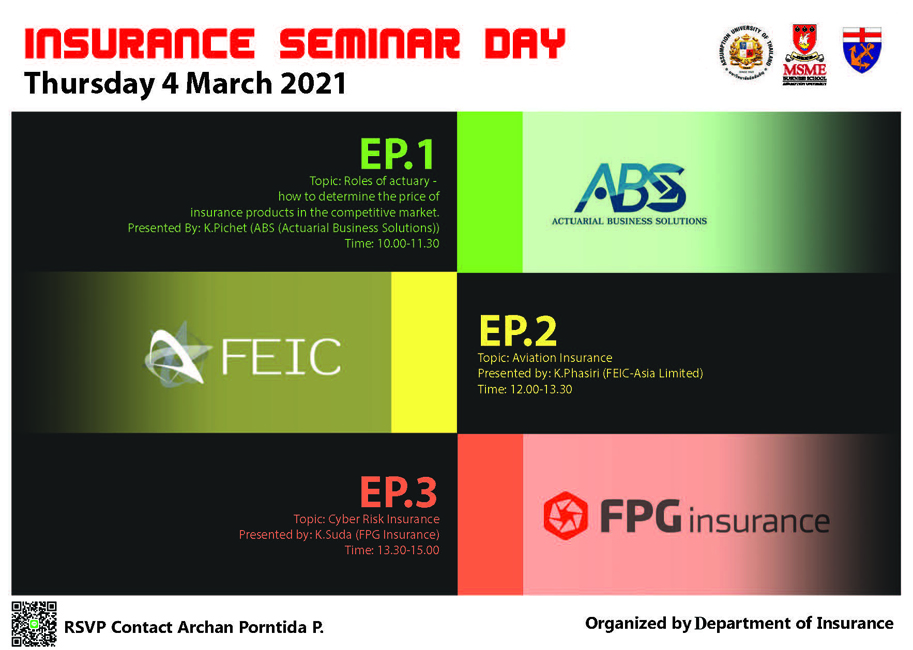 Insurance department will organize insurance seminar day on March 4,2021 . There are three episodes of this seminar .
The three episodes cover the topic of Role of Actuary , Aviation insurance in practice and Cyber insurance and its market trend .
The event start from 10.00 am to 3.30 pm . You may scan the QR code in the poster below to join this event .