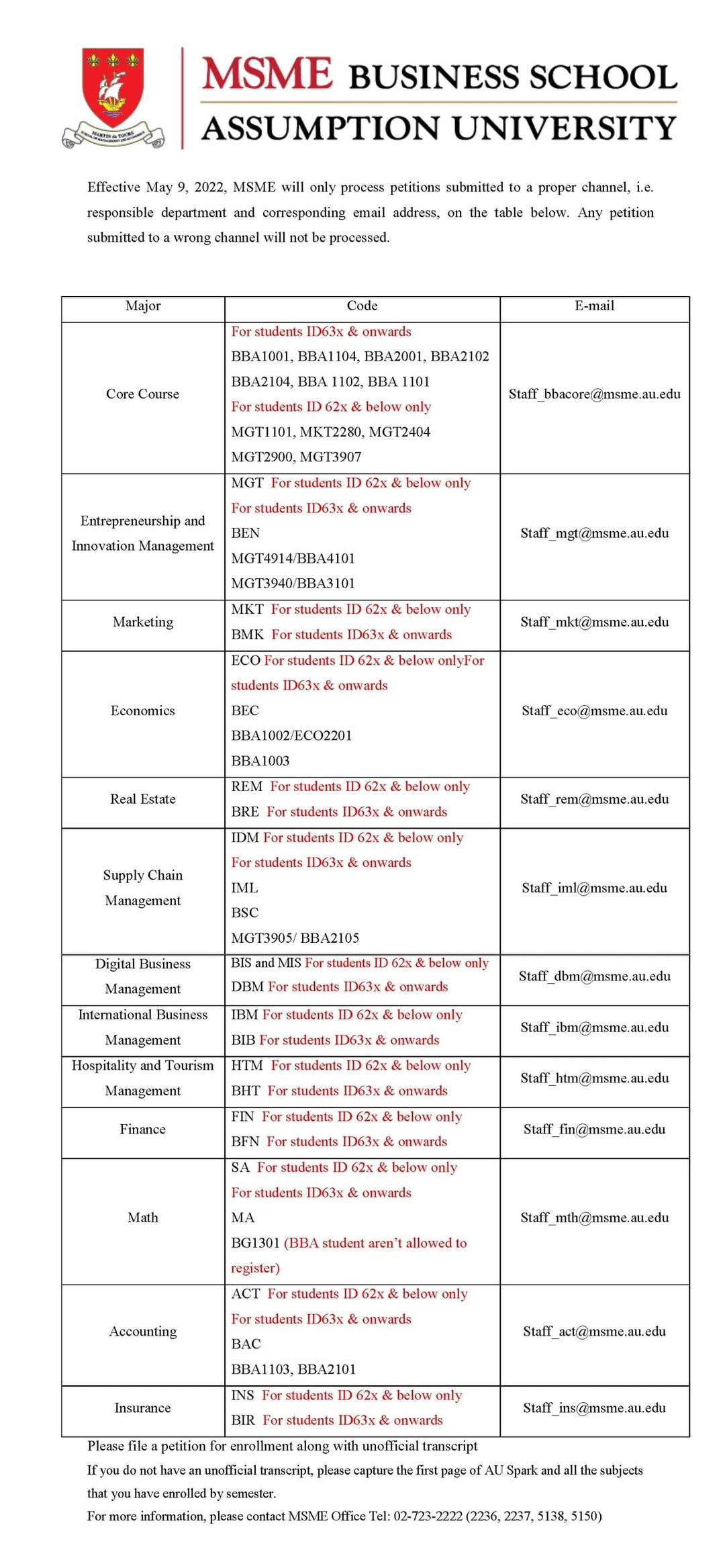 Announcement: Online Petition
Update: submit email
Due to the wide and continuing spread of the dangerous COVID-19, the Assumption University announced that all courses would be moved to the online format and encouraged students to attend the online classes in order to reduce the risk of encounter with the viruses while traveling to campus. During this rapid shift experienced by the students and faculty members, we see that it is vital to take precaution for students' health and wellbeing as it is a priority especially at this critical time, the school therefore would like to deploy the use of online petition. the online petition would allow students to submit academic forms, academic documents and petitions through email while also allowing faculty members and administrators to review and decide these petitions using the same online petition. The method of petition submission will be via email to Msme's email from above which will directly send to our office staff, and forward to the designated Chairperson or Dean for approval. The petition approval process will be done through the electronic signature and send back to school for the secretary to printout and submit to the Registrar to proceed later. However, this deployment is still aligned with the university petition process. We encourage all students to follow the following procedures before submitting the online petition. Thank you.