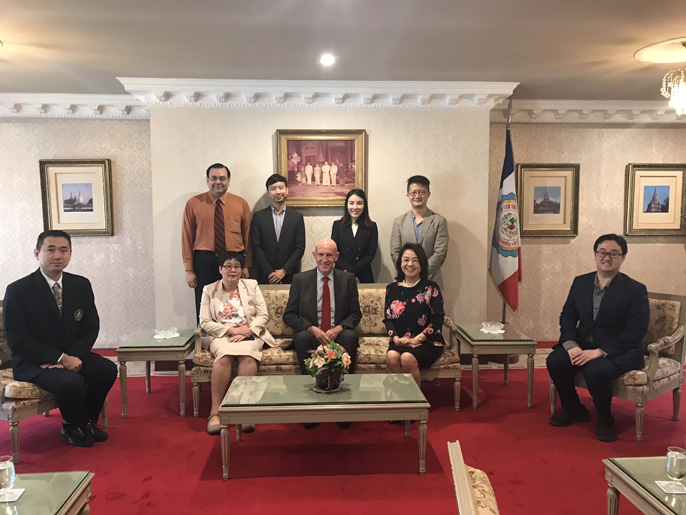 Prof. Michael Powell from Griffith University, Australia, the AACSB appointed mentor, will be visiting the Martin de Tours School of Management and Economics (MSME), Assumption University (AU) on November 19 – 20, 2018.
His visit signals the beginning of the AACSB Accreditation Journey for MSME. On this occasion, Prof. Powell will be presented with Suvarnabhumi and Hua Mak Campus tours. While on site, the AACSB mentor will meet with AU and MSME administrators to discuss the AACSB journey.
MSME faculty members are invited to join the Townhall Meeting at Amaret Pitak Room, Cathedral of Learning (CL) Building on November 19, 2018 from 15:40 – 17:15 hrs. During this session, Prof. Powell will explain the AACSB accreditation process and answer any questions that faculty members may have.
This journey towards AACSB accreditation needs the support and cooperation of all faculty members and students. MSME looks forward to fruitful contributions from everyone as the School moves on this path for greater achievement.